When you like to explore some interesting music, you may already follow some of our community members, or maybe even @qsounds. Even when not, this post is your gateway into everything @qsounds shared with the Steemit community; An easy way to explore more than 150 unique albums and live performances of a wide variety of artists and music genres and styles.
This catalogue list 9 new entries - you can find under "New Additions" in post below - with 4 new discoveries I made. I am very pleased I got to learn these artists by their music; In no particular order:
Nick Höppner
Rizzoknor
Bebetta
Baby Vulture
You will also find music by: Band Aid, Jean Michel Jarre, Lanoche, Speedy J, Tangerine Dream and The Mole.
Browse | Play | Listen | NJOY
Let Me Know Your Thoughts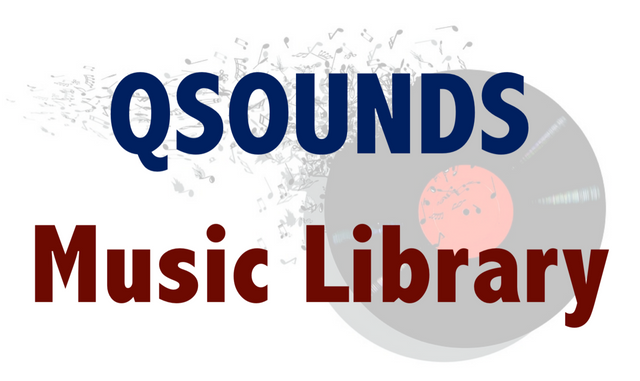 NEW ADDITIONS
---
Baby Vulture - Boiler Room / Comunite ... set | play | post
Band Aid - Do they Know it's Christmas (1984) ... track | play | post
Bebetta - SEMF (2017) ... set | play | post
Jean Michel Jarre - Oxygèn (1976) ... album | play | post
Lanoche - 'Melting' LIVE Sampler (2017) ... set | play | post
Nick Höppner - NTS Radio Residency Show II ... set | play | post
Rizzoknor - Garbicz (2014) ... set | play | post
Speedy J - A Shocking Hobby (2000) ... album | play | post
Tangerine Dream - Zeit (1972)... album | play | post
The Mole - Mole Discoing At Home (2016) ... set | play | post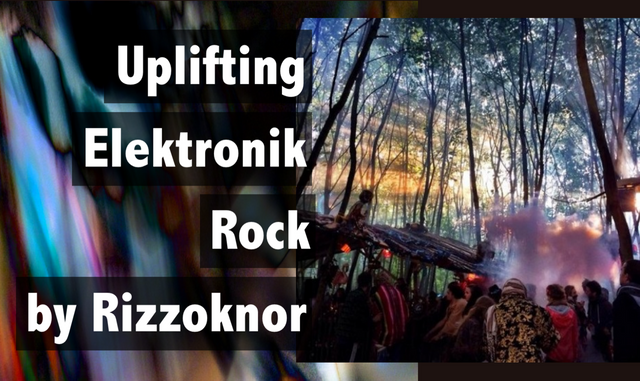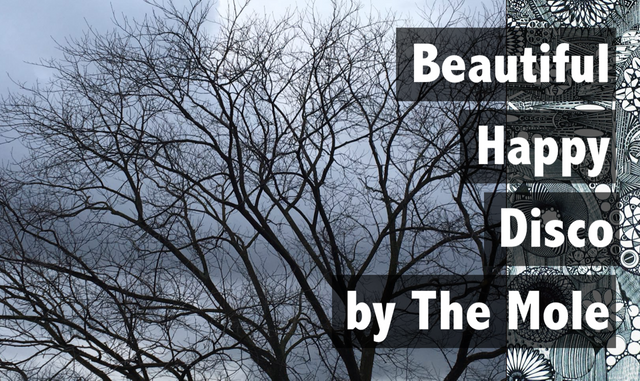 CATALOGUE
---
A
Adam Beyer - Protechtion (1999) ... album | play | post
Adriana Lopez - Deep Space Helsinki (2016) ... set | play | post
Adriana Lopez - Percepciones (2016) ... EP | play | post
Amelie Lens - All Night Long | Labyrinth Club pt1 (2017) ... set | play | post
Amelie Lens - All Night Long | Labyrinth Club pt2 (2017) ... set | play | post
Angelo Badalamenti - Twin Peaks OST (1990) ... album | play | post
Aphex Twin - Selected Ambient Works 85-92 (1992) ... album | play | post
Arovane - Organism (2017) ... album | play | post
Autechre - Amber (1994) ... album | play | post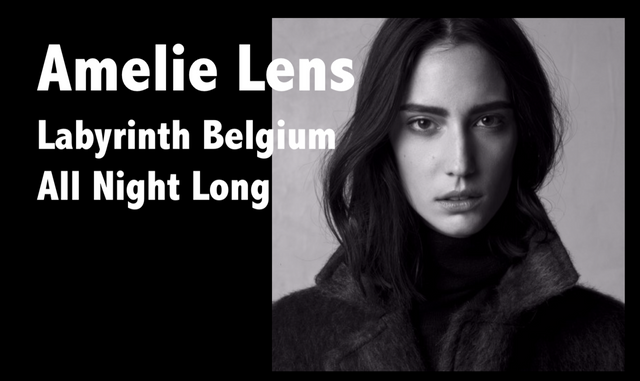 B
Ben Klock - Photon Berghain August 10th (2013) ... set | play | post
Benny Rodrigues aka ROD - 909 festival (2015) ... set | play | post
Biosphere - Substrata (1997) ... album | play | post
Björk - Vulnicura (2015) ... album | play | post
Brian Eno - Ambient 1: Music for Airports (1978) ... album | play | post
Brian Eno - Ambient 1: Music for Airports - time-stretched (1978) ... set | play | post
C
Call Super - RA.435 (2016) ... set | play | post
Charlotte de Witte - Oasis Festival Podcast (2017) ... set | play | post
Chris Liebing - Audio Compilation Volume 1 (1998) ... album | play | post
Cobblestone Jazz - Mondo Madrid (2007) ... album | play | post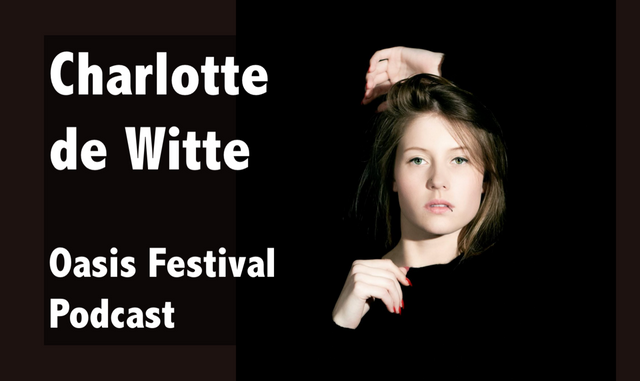 D
Dave Clarke - Awakenings festival (2017) ... set | play | post
Dave Clarke - Charcoal Eyes | feat. Mark Lanegan (2017) ... track | play | post
Depeche Mode - Greatest Hits ... album | play | post
DJ Dustin - Finest Morning (2014) ... set | play | post
DJ Rush - U60311 Compilation Techno Division Vol. 2 pt2 (2002) ... album | play | post
Don Airey - K2 - Tales Of Triumph & Tragedy (1988) ... album | play | post
E
Ennio Morricone - Zénith Toulouse France (2015) ... album | play | post
Eric Cloutier - Technoon (2017) ... set | play | post
Éric Serra - Le Grande Blue (1988) ... album | play | post
Etapp Kyle - Alpha (2017) ... EP | play | post
Etapp Kyle - Boiler Room x Generator Berlin DJ Set (2016) ... set | play | post
Etapp Kyle - XLR8R Podcast 430 (2016) ... set | play | post
Etienne Jaumet - RBMA (2016) ... set | play | post
Etienne Jaumet - The Peacock Society (2016) ... set | play | post
Enya - Watermark (1988) ... album | play | post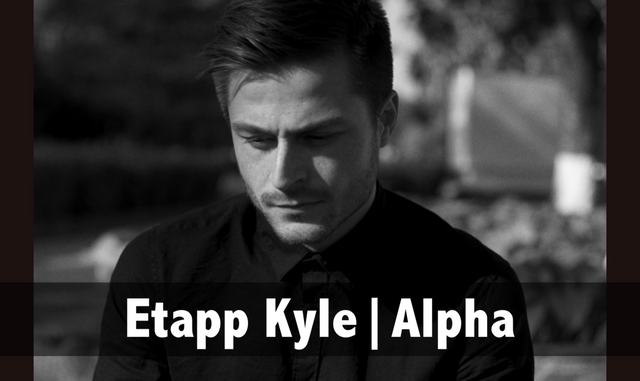 F
Floating Points - Shadows (2011) ... EP | play | post
Frankie Goes to Hollywood - ...Pleasuredome (1984) ... album | play | post
G
Gandalf - Self Realization (1983) ... track | play | post
Gandalf - Sky, Sea And Me (1988) ... track | play | post
Gandalf - Spiritual Dawn (1988) ... track | play | post
Good Intentions - Red Rain ... track | play | post
H
Hans Zimmer - Inception OST (2010) ... album | play | post
Harry Gregson-Williams - The Marian OST (2015) ... album | play | post
Heiko Laux - Fernweh (2014) ... album | play | post
Hooverphonic - The Magnificent Tree (2000) ... album | play | post
HVOB - Burning Man (2016) ... set | play | post
HVOB - Trialog ... album | play | post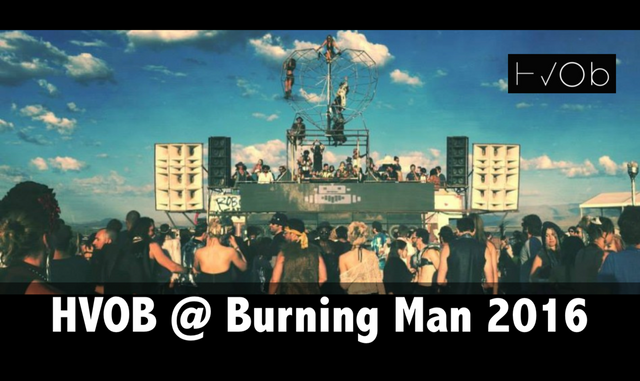 I
J
James Blake - James Blake (2011) ... album | play | post
James Blake - Overgrown (2013) ... album | play | post
Jasper Wolff & Maarten Mittendorff - Dekmantel Festival (2017) ... set | play | post
Jean Michel Jarre - Les Concerts En Chine (1982) ... album | play | post
Jean Michel Jarre - Les Granges Brulées (1973) ... album | play | post
Jeff Mills - Blue Potential (2005) ... album | play | post
Joel Mull - Bassiani invites Joel Mull / Podcast #10 (2016) ... set | play | post
Joris Voorn - Nobody Knows (2014) ... album | play | post
K
Kate Bush - A Sea Of Honey (2005) ... album | play | post
Kate Bush - A Sky Of Honey (2005) ... album | play | post
Kettenkarussell - Fusion festival (2016) ... set | play | post
Klartraum - Circo Loco | DC10 (2015) ... set | play | post
Kraftwerk - Kraftwerk (1970) ... album | play | post
Kraftwerk - The Man-Machine (1978/2009) ... album | play | post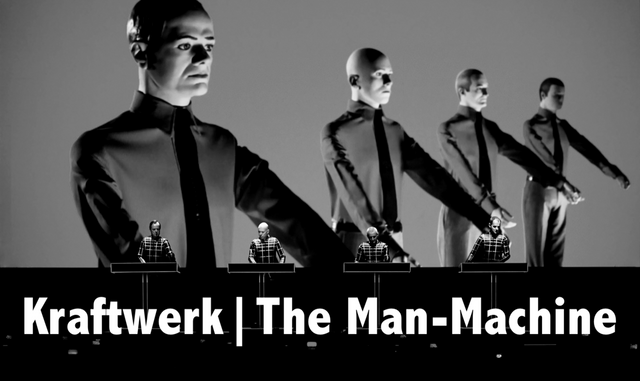 L
Lana del Rey - Born to Die - the Paradise Edition (2012) ... album | play | post
Lanoche - Madrid Suena | Veranos de la Villa (2017) ... set | play | post
Lanoche - Sounds of Sónar (2017) ... set | play | post
Leafar Legov - RA.514 (2016) ... set | play | post
Little People - We Are But Hunks of Wood (2012) ... album | play | post
Luciano Pavarotti & Friends - For War Child (1996) ... album | play | post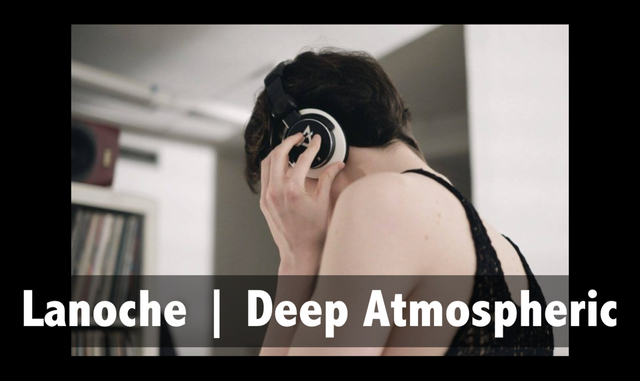 M
Manuel Göttsching - E2-E4 (1981/1984) ... album | play | post
Marcel Dettmann - Boiler Room / Dekmantel Festival (2016) ... set | play | post
Marcel Dettmann - MDR 019 - Nautilus (2017) ... EP | play | post
Marcel Dettmann - NTS Radio / Trouw Amsterdam (2015) ... set | play | post
Marcel Dettmann - XLR8R Podcast (2014) ... set | play | post
Marco Bailey - Temper (2017) ... album | play | post
Mark Knopfler - Cal OST (1984) ... album | play | post
Mark Knopfler - Local Hero OS (1983) ... album | play | post
Martin Buttrich - DC10 Ibiza (2016) ... set | play | post
Marymoon - We Are Play Music (2015) ... set | play | post
Massive Attack - Heligoland (2010) ... album | play | post
Massive Attack - Mezzanine (1998) ... album | play | post
Massive Attack - Spoils (2016) ... track | play | post
Massive Attack feat Azekel - Ritual Spirit (2016) ... track | play | post
Mathew Johnson - Her Blurry Pictures (2013) ... album | play | post
Melon - Awakenings Festival (2016) ... set | play | post
Melon - Thuishaven Wintercircus (2017) ... set | play | post
Michael Nyman - The Piano OST (1993) ... album | play | post
Minilogue - Animals pt1 (2008) ... album | play | post
Minilogue - Animals pt2 (2008) ... album | play | post
Minilogue - Blomma (2013) ... album | play | post
Moby - Play (1999) ... album | play | post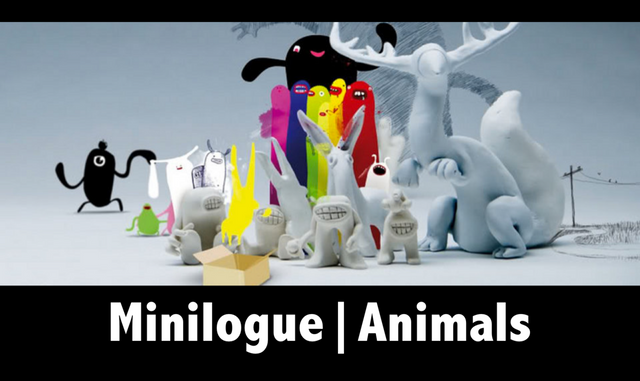 N
New Order - Bizarre Love Triangle (1986) ... track | play | post
Nina Kraviz - Awakenings New Year (2014) ... set | play | post
O
P
Pantha Du Prince - Boiler Room (2016) ... set | play | post
Pantha Du Prince - This Bliss (2007) ... album | play | post
Patrick Cowley - Journey Home ... track | play | post
Patrick Cowley - Mockingbird Dream ... track | play | post
Patrick Cowley - Nightcrawler ... track | play | post
Patrick Cowley - School Daze ... track | play | post
Patrick Cowley - Zygote ... track | play | post
Paul Kalkbrenner - Berlin Calling (2008) ... album | play | post
Petar Dundov - Be-at.tv (2017) ... set | play | post
Petar Dundov - Dimensions Festival (2013) ... set | play | post
Petar Dundov - EG.601 Set Mix (2017) ... set | play | post
Peter Benisch / FPU - Crockett's Theme (Tiga Remix) (2001) ... track | play | post
Peter Benisch - Soundtrack Saga (2001) ... album | play | post
Peter Benisch - The Desert White (Adam Beyer Remix) (2001) ... track | play | post
Peter van Hoesen - Concrete Club | Paris (2016) ... set | play | post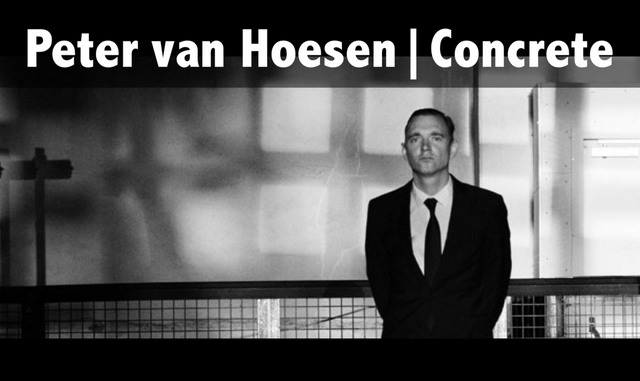 Q
R
Rampue - Burning Man (2015) ... set | play | post
R.E.M. - Automatic for the People (1992) ... album | play | post
Rhye - Please (2017) ... track | play | post
Rhye - Summer Days (2017) ... track | play | post
Rhye - Woman (2012) ... album | play | post
Ricardo Villalobos - Empirical House (2017) ... EP | play | post
Ricardo Villalobos - Bionic Sad (2016) ... track | play | post
Robert Hood - Dekmantel Podcast 120 (2017) ... set | play | post
Ryuichi Sakamoto - Async (2017) ... album | play | post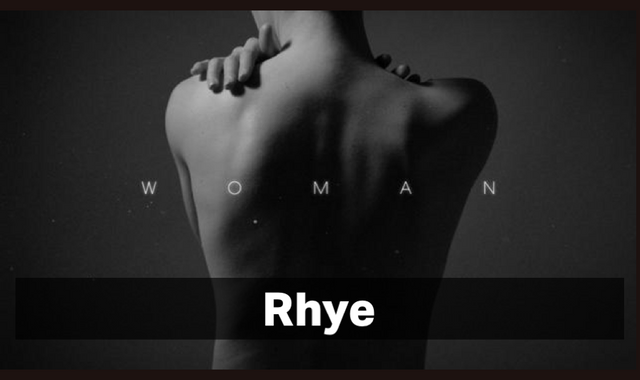 S
Sade - Lovers Rock (2000) ... album | play | post
Sasha - Airdrawndagger (2002) ... album | play | post
Satori - 3000Grad Berlin (2015) ... set | play | post
Shigeto - No Better Time Than Now (2013) ... album | play | post
Simeon ten Holst - Canto Osinato (1976) ... performance | play | post
Solar - Dekmantel Podcast 002 (2015) ... set | play | post
Solar Fields - Movements (2009) ... album | play | post
Speedy J - Loudboxer (2002) ... album | play | post
Steve Rachmad - AD (Bookings) 10th Birthday (2013) ... set | play | post
Steve Rachmad aka Sterac - Movement Detroit (2017) ... set | play | post
Stimming - Deep House Amsterdam Mixtape (2015) ... set | play | post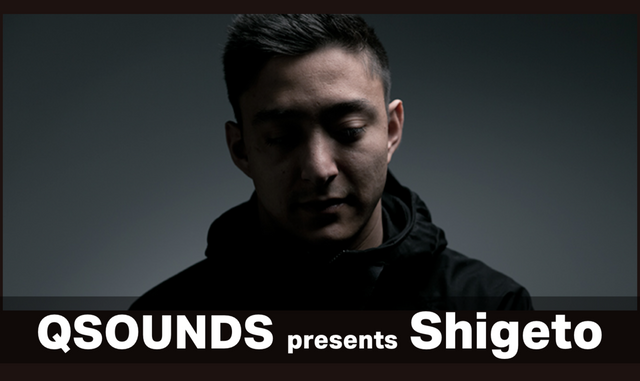 T
Talk Talk - It's My Life (1984) ... album | play | post
Talk Talk - Laughing Stock (1991) ... album | play | post
Talk Talk - Spirit of Eden (1988) ... album | play | post
Talk Talk - The Colour of Spring (1986) ... album | play | post
Thomas Krome - Palazzo Bingen (2000) ... set | play | post
Thomas Krome - Shockers RAI Amsterdam (2002) ... set | play | post
Tiësto - Live At Innercity - Amsterdam RAI (1999) ... album | play | post
Trentemøller - Lost - Instrumental Version (2013) ... album | play | post
Trio Siciliano - Debussy / Sakamoto (2012) ... album | play | post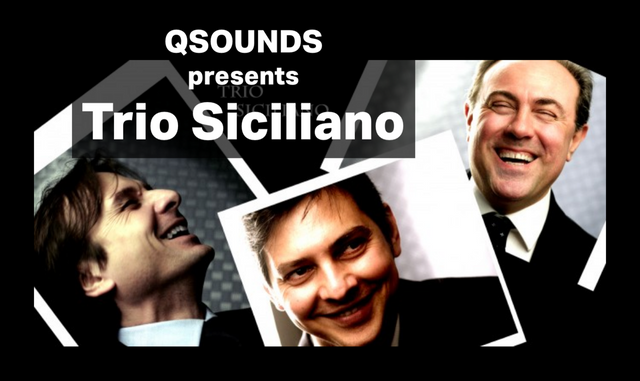 U
Ulrich Schnauss - Far Away Trains Passing By (2008) ... album | play | post
V
Vangelis - Antarctica (1983) ... album | play | post
Vangelis - Chariots of Fire OST (1981) ... album | play | post
Voiski - Boiler Room Dekmantel Festival Netherlands (2017) ... set | play | post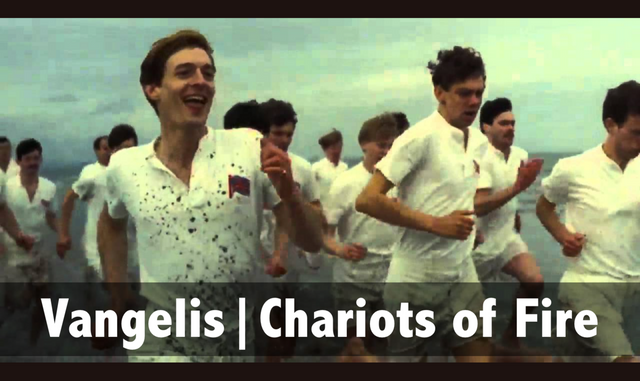 W
X
Xique' Xique - Xaxoeira (2016) ... EP | play | post
Y
Yotam Avni - Breakfast Club 20 March 2015 ... set | play | post
Z
Zero7 - Simple Things (2001) ... album | play | post