One of my favourite electronic music artists is Jochem Paap, better know under his artists name Speedy J. This guy from Rotterdam (the Netherlands) started his career when in the Netherlands this new sound called "Hardcore" was invented and became popular in the underground dance scene. For those who don't know, "Hardcore" is maybe to hardest genre in the electronic dance music genre.
When a little later "Techno" made its baby steps in my little country, Jochem started to lean more to this style, on the harder side of the spectrum though. But for sure with some intelligent approach to it!
Jochem is a truly great artist in my opinion, knows how to challenge us with his sounds, doesn't take the standard routes, innovates not only in music, but also in how he brings music to us; One of the first artists using digital equipment for his performances. Not afraid to do things he likes and may go against what the mass wants. He also is an artist who doesn't DJ, but performs live, creating the sounds on the spot using his music gear and sometimes mixed with a bit of digital DJing, but the later is pretty rare.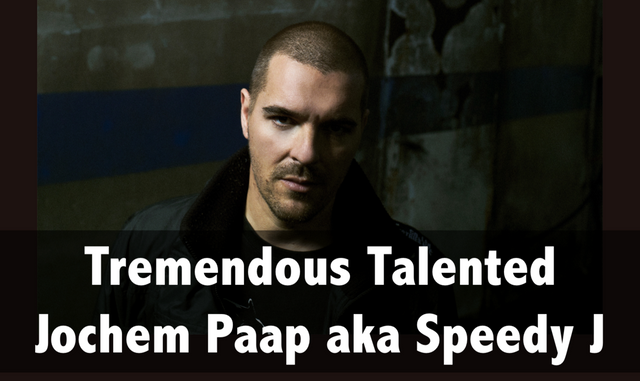 In the late 90s and early 2000, he took electronic music into a new direction for himself and us, music fans. "Experimental" is the best term to use for some of his work he produced in that timeframe. In the profile on his own website this is how his experimental side is described:
He changed his harmonious techno for a much more complex sound, filled with colliding samples, crackling rhythms and tremendously thrilling turns.
One of the albums that I really love is "A Shocking Hobby". Hard and Soft: combined. Rock-ish, Dance-ish, Space-ish: combined. Complex: definitely, and that is what I like. Challenging: for SURE! With this album, Jochem shows a side of himself not so many people know; A side I really love!
When you are into discovering music, I urge you to hit the play button and discover the great artist in Jochem yourself.
Let me know your thoughts.
Artist: Speedy J
Album: A Shocking Hobby
Year: 2000
Country: Netherlands
Tracks
Terre Zippy
Borax
Ferber Mudd
Balk Acid
Drill
Caligula
Vopak
Actor Nine
Sabina Seat
Amoco Cadiz
Manhasset
Music
Spotify
Beatport
Soundcloud
YouTube
Discography
Gigs
Artist
Earlier Posts
Speedy J - Loudboxer (2002) ... album | play | post

sources [1]
brought to you by @qsounds an @edje account