In late 80s I discovered this Berlin based group Tangerine Dream; I got their album "The Best of Tangerine Dream" by chance in my CD player. I listened to it so much, when it would be a vinyl, it would have been unplayable by now.
Less frequent, but for sure with the same pleasure, I listen to maybe their most difficult ambient work, the album "Zeit". This album produced in 1972, was their third album. For sure not a straight forward piece of music. However, I find this album really nice to listen to when I like to refresh my mind, doing nothing other then sitting - well mostly lying down - on the couch or in bed.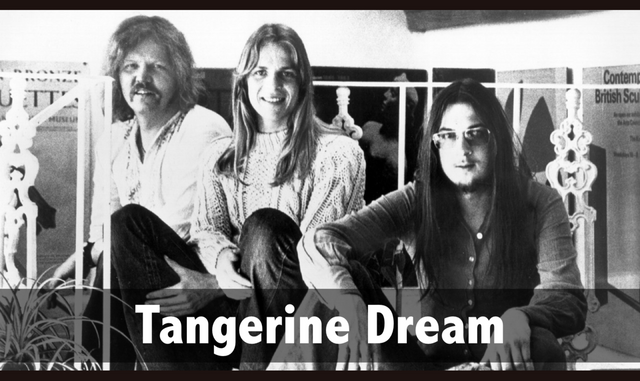 Somewhere on the internet I read how John Peel (a UK DJ, radio presenter, music publisher and journalist) apparently listens to "Zeit"; pretty similar to how I approach it :)
Maybe the best way to listen to this music is the way DJ John Peel approached it. After listening to fifteen to twenty new albums he and his wife sat down and listened to "Zeit" before they went to bed. It cleared all the muck out of his head.
I would love to learn from you
Do you know Tangerine Dream and their work?
What you think of "Zeit"

Artist: Tangerine Dream
Album: Zeit
Year: 1972
Country: Germany
NJOY
Tracks
First Movement
Birth Of Liquid Plejades
Second Movement
Nebulous Dawn
Third Movement
Origin Of Supernatural Probabilities
Fourth Movement
Zeit
Music
Spotify
Beatport
Soundcloud
YouTube
Discography
Gigs
Artist

sources [1]
brought to you by @qsounds an @edje account