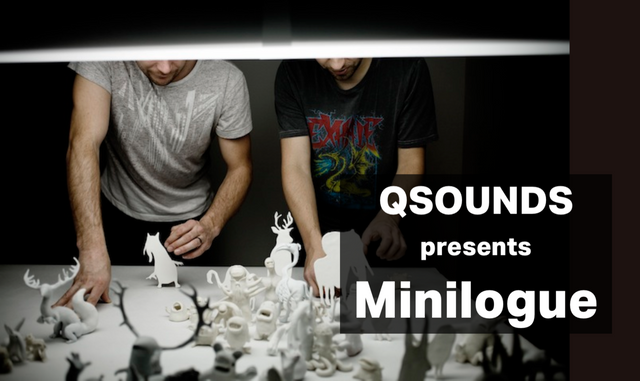 Minilogue. Well, what can I say. Maybe in one word, or two.
ABSOLUTELY AMAZING!

Although Minilogue is already around for some time, I only heard about them some years back when a good friend pulled my out of bed in the early morning while being on Fusion festival in Germany. Reason, Minilogue was about to start their act on one of my most favourite stages, Turmbühne. With only 10 minutes wakeup and prep time, I literary felt too rushed, but I forgot all about not having a shower and my 'morning' coffee to start the day properly, when hearing the sounds of Minilogue coming through the sound system.
Goosebumps immediately!
Minilogue is a collaboration of Marcus Henriksson and Sebastian Mullaert, both from Mälmo Sweden. They made name in the Trance scene under the names: Son Kite and Trimatic. With Minilogue they seek their new niche, more close to emotional and minimal techno. It is clear that they used some of their trance background in their productions, and that makes their music so beautiful and outstanding. Since some time Sebastian and Markus are not performing together anymore, but both still perform under the name of Minilogue from time to time. Fortunately when Sebastian performs under his own name, his music is still closely related to the Minilogue vibe. I also love the fact Sebastian is playing the super cool festivals and clubs, like Fusion Germany, Garbicz Poland and Eclispe in Oregon USA; Thuishaven & Shelter The Netherlands, Berghain / Panorama Bar Berlin, Farbic London and more.
Artist: Minilogue
Album: Blomma
Style: Minimal / Dub Techno / Ambient
Year: 2013
I say it more often in my posts, give it a try and hit the play button. But this time I truly urge you to HIT THE PLAY BUTTON! It is a MUST! The album is SOOO GOOD! It has 8 tracks with some of them more then 20 to even 45 minutes. So you will be in for a treat!
Minilogue - Blomma (2013)
play full album click here
more Music
Spotify: click here
YouTube: click here
Soundcloud: click here
Discography
Discogs: click here
Gigs
Resident Advisor: click here

sources [1]