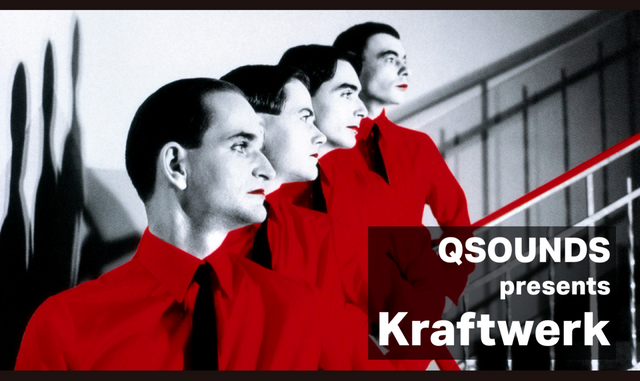 Kraftwerk is one of the bands hat had major influence on electronic music and still is an important inspiration for many artist of today. Some of their productions (like "Autobahn", "Computerworld", "Trans Europa Express" and "Tour de France") are very known by those who know electronic music, but also by those who may not know too much of this genre.
Today I like to share with you their lesser know work; Their first ever album "Kraftwerk" or also know as "Kraftwerk 1". This album has for sure more influences of rock - with the electrical guitar sound playing a major roll in the first part of the album - then their later work. It is also very much different to rock with the parts in the tracks that tends to the experimental side a lot. You'll also hear ambient influences in mainly the second part of the album.
After being quiet for years, they started more than 10 years ago with heavy touring, again. And with great success! Multiple shows in a week with sometimes even two shows per evening. Early this millennium I had the chance to join a concert in our big Heineken Music Hall venue and had a blast of an evening! I loved their show and their music, although they focussed on their more know work only.
Artist: Kraftwerk
Album: Kraftwerk (also know as Kraftwerk 1)
Style: Experimental
Year: 1970
Whether you know Kraftwerk or not, if you like electronic (dance) music than it is an absolute must to listen to their work IMHO. I hope you like this one. I do for sure!
Kraftwerk - Kraftwerk (1970)


Music
Spotify: click here
YouTube: click here
Soundcloud: click here
Mixcloud: click here
Discography
Discogs: click here
Gigs
Artist Website: click here
Resident Advisor: click here
Website
Artist Website: click here

sources [1]