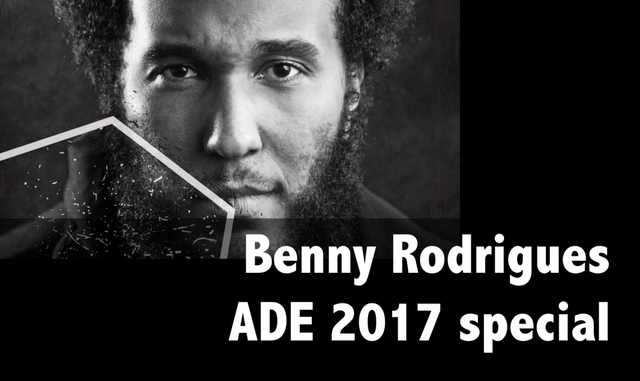 ADE - Amsterdam Dance Event
Madness in Progress

Already for many years, Benny Rodrigues is Dutch most booked DJ! He is one of those rare artists who does everything himself, from bookings, management, to press, finances and everything a business person has to do.
He is loved by the Dutch party scene, and he plays at almost all the festivals and clubs we have in my little country. Frequently he has multiple gigs per day, I think his record must be something like 5 or 6 gigs in 24 hrs.
He can play many different styles, from proper techno (under the alias ROD), to tech-house, electro and disco. Outside the Netherlands, he is a frequently on Ibiza during the summer, playing for the HYTE guys in Amnesia, amongst others.
Benny Rodrigues's and ROD's entire program for ADE 2017:
Yesterday he played in the Amsterdam's Dance Music Store "Mary Go Wild" (see post (here).
Dance Tripping recorded the set I share with you today, it is Benny alter ego ROD behind the decks at one of Amsterdam most cosiest techno festivals, 909.
Artist: ROD aka Benny Rodrigues
Set: 909
Year: 2015
NJOY and See You Later at ADE

ROD aka Benny Rodrigues - 909 (2015)
more Music
Spotify: click here
YouTube: click here
Soundcloud: click here
Mixcloud: click here
Discography
Discogs: click here and click here
Gigs
Resident Advisor: click here
Website
Artist Website: click here

sources [1]