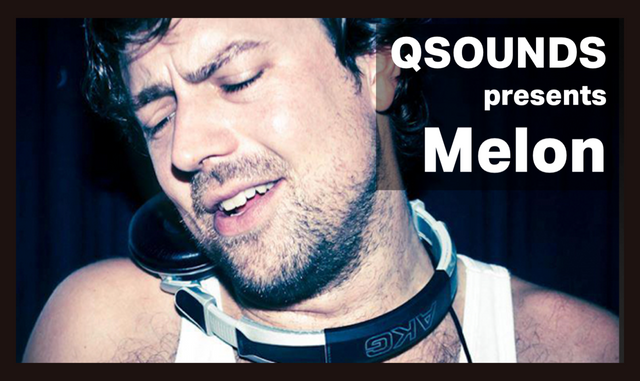 While some of my friends are still asleep since they went to Welcome to the Future festival (here) yesterday to play their tunes and/or to party to tunes played by many artists, this morning I'm writing this post for you to share some super nice and chill music the Dutch artist and producer Melon is bringing into the world for a considerable time already.
Melon is one of Holland's rare all-round artists who can keep the dance floor entertained for a whole day and/or night; from Disco, to House to Techno and anything in between. When he is given the chance for a solo day or evening, he generally starts with Disco, and through House and Tech House he ends his sets with melodic Techno. Those events I do like the most, I must admit; Always a pleasure to flow along from beginning to end with the magic this guy creates. Yesterday he performed on Welcome to the Future festival as well, and that was for me the trigger to introduce this guy to you. He shall not be kept a secret IMHO! :)
Since no recording is made yesterday, I share with you two older recordings of his performances giving you an overview of what he is able to do. One is perfect for the Sunday morning or afternoon with Disco and House vibes. The other is a bit 'harder' and can be classified as techno; But still the kind of techno that can be very enjoyable while hanging out with your friends in your garden, at your rooftop terrace, or anywhere in a lounge area.
Artist: Melon aka Jeroen Hofer
Set: Various
Style: Disco, House, Techno
Year: 2016/2017
You know the drill; Select and Hit the Play Button! My advise, do listen to both, and when you like it, go to his Soundcloud or Youtube pages (links below) and listen to more of his stuff.
Enjoy your Sunday!



Melon - Thuishaven Wintercircus (2017)

Melon - Awakenings Festival (2016)

Music
YouTube: click here
Soundcloud: click here
Mixcloud: click here
Discography
Discogs: click here
Gigs
Gigatools: click here
Resident Advisor: click here
Website
Artist Website: click here

sources [1][2]