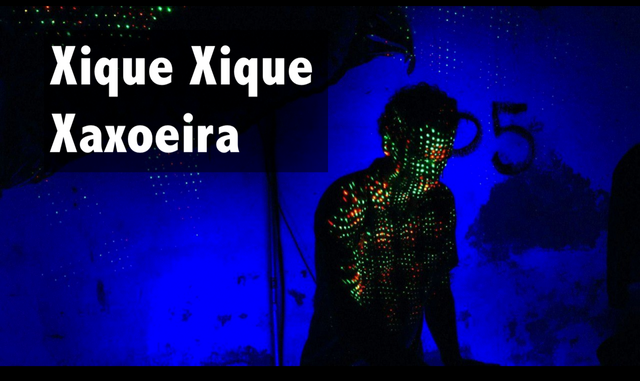 I love Spotify! You know why? It shows what tracks and albums my friends are playing and I have some friends who are always discovering interesting music and producers. This morning one of them was playing the track 'Apnée' by Xique' Xique which I tried as well. Soon I saw myself listening to the whole album, euh, EP, 5 tracks in total. Quite interesting music! Love the bird-like sounds :) I marked them for further discovery and listening and I find it good enough to share it with you; Thanks to Soundcloud! Another amazing service!
Xique' Xique is DJ & music producer duo Dunwich & Biba Graeff, a slow bpm project from São Paulo (Brazil), inspired and influenced by the VOODOOHOP collective, and somehow perfectly picturing the boiling alternative scene of São Paulo. The are scheduled to play at Into the Woods Weekender during Amsterdam Dance Event next week.
Artist: Xique' Xique
Album: Xaxoeira
Year: 2016
Hope you NJOY as well!

Xique' Xique - Xaxoeira (2016)
Tracks
1542
Xaxoeira
Rio Negro
Xaxoeira (Nicola Cruz Remix)
Apnée
more Music
Spotify: click here
Soundcloud: click here
Discography
Discogs: click here
Gigs
Resident Advisor: click here
Website
Artist Website: click here

sources [1]