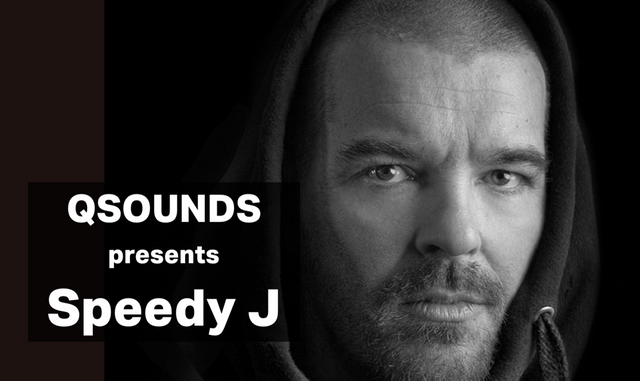 Speedy J (real name: Jochem Paap) is one of Dutch first generation producers and artists who not only helped shaping the techno landscape, but always stood out (and still does) in the electronic music scene. Active since the early 90s, he started his career and music projects in the hardcore scene - before the term Gabber was invented - after which he moved his musical projects and production towards electro and techno with several sidesteps into more experimental type op music. He is one of the few live act artists that can make live acts interesting from minute first to minute last, not that easy to do!
Especially in the time techno was started to be called Schranz in Germany; Techno was played at more or less underground parties only; We needed to spend good number of hours travelling to get to some good party in the weekends; I've enjoyed many of Jochem's sets and performances. I remember one time my friends and I drove all the way to Munich (München) in southern Germany on a Sunday morning, to hear him and some of his friends play at their Sunday night party, and drove back to Amsterdam right after the event. Crazy times back then! :)
One of my favourite albums those days was "Loudboxer", his return to minimal techno coming back from his sidesteps towards experimental. Since it is #danceweekend, I share with you this album with you and leave the super cool experimental albums for some other time; It is the day of rave, not of chill :)
Artist: Speedy J
Album: Loudboxer
Style: Techno
Year: 2002
You may find the album to be on steroids, but those times Techno was played at around 140 to 145 BPM. To be honest, while listening to Loudboxer writing this post, I had to get adjusted to the pace for at least 10 minutes, but once adjusted, I realised again why this album was one of my favourites back then. Speed J created something great in the segment of Rave music!
Speedy J - Loudboxer (2002)
more Music
Spotify: click here
YouTube: click here
Soundcloud: click here
Discography
Discogs: click here
Gigs
Resident Advisor: click here
Gigatools: click here
Website
Artist Website: click here

sources [1]