Inspired by @oaldamster and his initiative to jointly create the Steemit Crypto Song (see his post here) based on the famous big band performance under the name of Band Aid, I share the original song with you; For many reasons! For those who don't know this initiative one sentence: Band Aid was a Bob Geldof lead initiative to collect money to support those who are in tremendous need, and in more particular the people in Ethiopia who had a very hard time in 1984.
My main reasons to share this song with you today, are:
While we Celebrate X-mas we shall Remind Ourselves there are others having it much more Difficult than us!

We are not Alone; With the Right Reasons we find a lot of Compassion in People to Jointly Create, to Help Others, Without Wanting something in return!

It is simply a great Song!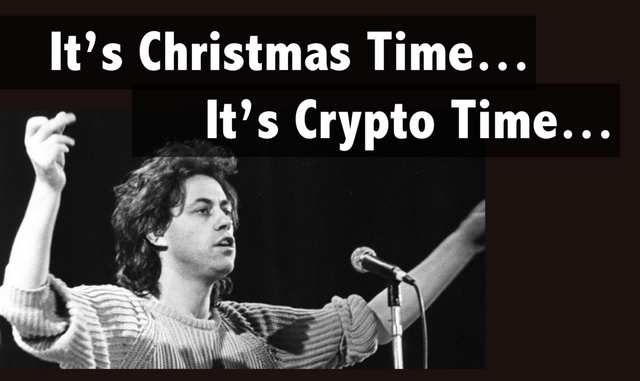 Happy X-MAS
Artist: Band Aid
Track: Do they Know it's Christmas
Year: 1984
Country: Universe
(source)
Don't forget to check this post and give your support to @oaldamster initiative to create a Steemit/Steem Crypto Song
brought to you by @qsounds an @edje account