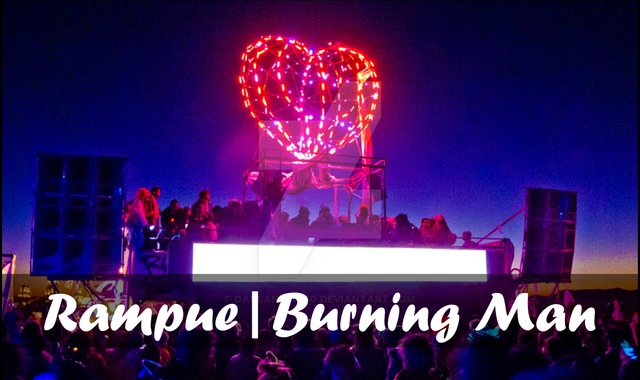 After some autumn like days last week, today the sun is out in Amsterdam, with a great blue sky! To match this beautiful weather with some sunshine beats, I've selected a great set by Berlin house DJ Rampue. It is his 2015 performance at Burning Man festival at the Robot Heart stage.
Coming Friday Rampue will perform in the Netherlands as well, at the indoor Into the Woods event during Worlds biggest Electronic Music Conference "Amsterdam Dance Event". If you can find some spare time, I advise you to plan your trip to Amsterdam and enjoy a few of the hundreds parties and events scheduled with all the top DJ's of the world, and many more. Last year ADE attracted more than 300.000 visitors. This year - it is expected - the numbers will be topped again to set a new world record!
Artist: Rampue
Set: Burning Man
Year: 2015
NJOY your Sunday with this Super tunes!

Rampue - Burning Man (2015)
more Music
Spotify: click here
YouTube: click here
Soundcloud: click here
Discography
Discogs: click here
Gigs
Resident Advisor: click here
Website
Artist Website: click here

sources [1]