Whatever Internet service I type in Amelie Lens, I get this other Belgium female DJ and producer recommended "Charlotte de Witte".
Today I took the time to check her out; Well to check some of her music out :) Following the discovery path from her Awakenings Festival 2017 performance through some other recordings, I ended up at a super nice recording "Oasis Festival podcast", a podcast made for a festival held last September 14-17th in Marrakech Morocco.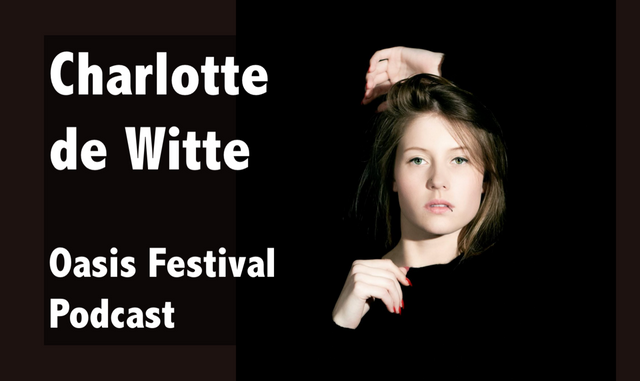 Like Amelie Lens, Charlotte is listed in many of the upcoming female DJ lists, and I must say, her listings I can appreciate very much. Belgium is producing some great artists lately, at least I'm discovering these artists recently only; Amelie, Peter van Hoesen, and now Charlotte.
Call to any Promoter: Time we program them back-2-back at a warehouse in Amsterdam!
Artist: Charlotte de Witte
Set: Oasis Festival Podcast
Year: 2017
Country: Belgium
I recommend you to get your dancing shoes on and hit the play button in the Soundcloud plugin below to honour @uwelang's #danceweekend.
NJOY
Music
Spotify
Beatport
Soundcloud
YouTube
Discography
Gigs
Artist

sources [1]
brought to you by @qsounds managed by @edje