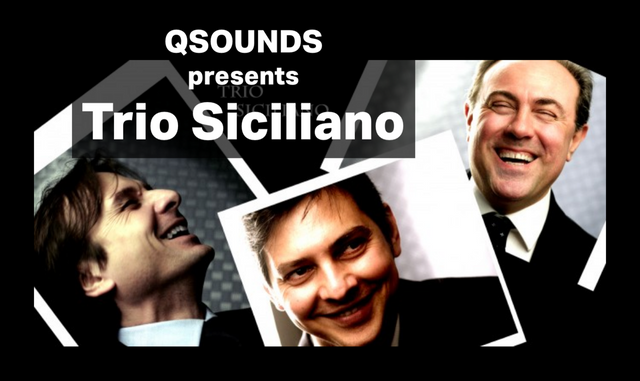 In between all the electronic music posts, I felt this morning to share with you some classical music. The selection: a great ensemble "Trio Siciliano" playing pieces from two great composers, the classical French composer "Claude Debussy" and the Japanese soundtrack composer "Ryuichi Sakamoto".
The ensemble is from the island of Sicily - as suggested by their name - from the city of Palermo to be exact. Trio Siciliano - formed in 1985 - brings some fine recordings to us and has been awarded prizes in various national competitions and have played for the bigger musical associations in Italy including the Friends of Music Palermo, Trapani, Messina, Siracusa, Ravenna, Dolo, Alessandria, Vicenza, Novara, Köln, Festival 900 Palermo and more.
I'm not a big fan of writing and re-writing biographies, therefore - for those who are interested - I included links to respective Wikipedia pages for both composers as well as the ensemble.
If you love piano and strings, this is an album you shall listen to. Such an enjoyable production!
Artist: Trio Siciliano
Album: Debussy / Sakamoto
Year: 2012
NJOY

Trio Siciliano - Debussy / Sakamoto (2012)
complete album at Spotify: click here
30 minutes previews at iTunes: click image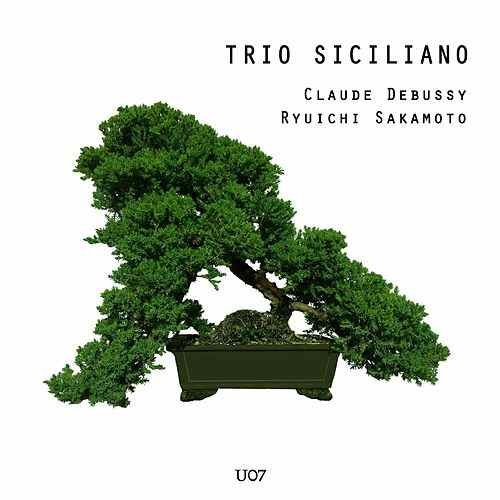 Tracks
Claude Debussy
Trio in G Major: I. Tempo andantino con moto allegro
Trio in G Major: II. Moderato con allegro
Trio in G Major: III. Andante espressivo
Trio in G Major: IV. Appassionato
Ryuichi Sakamoto
The Last Emperor
Rain
The Sheltering Sky
NJP
Merry Christmas Mr. Lawrence
more Music
Spotify: click here
Discography
Artist Website: click here
Website
Artist Website: click here

sources [1][2]