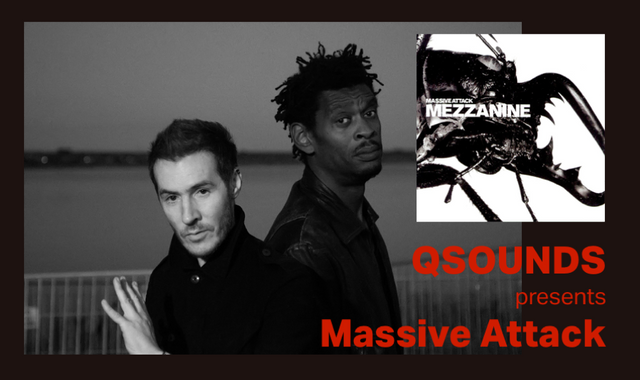 One of my absolute favourite albums in the Trip Hop genre is Mezzanine by Massive Attack. Although this album is almost 20 years old, I still play this one very regularly. Actually I'm listening to it right now while I'm writing this post for you; My ears are loving it :)
These guys started producing in late 80s and released complete albums mainly in the 90s up to 2010 including 2 movie soundtrack "Danny the Dog" and "Unleashed". After a bit of a break, they release 2 new EPs last year "The Spoils" and "Ritual Spirit". Both absolutely worthwhile to listen to as well, therefore I included direct links to these for you!
Producer: Massive Attack (Robert del Naja & Grant Marshall)
Album: Mezzanine
Style: Trip Hop, Downtempo
Year: 1998
I'm very pleased these guys will give a show in the Netherlands sometime coming months. 
Mezzanine is such a beauty! Just hit the play button below...
NJOY
Massive Attack - Mezzanine (1998)
Massive Attack - Spoils (2016)
Massive Attack feat Azekel - Ritual Spirit (2016)


More music and other resources of Massive Attack.
Music
Discography
Gigs
Website
--- follow me @edje