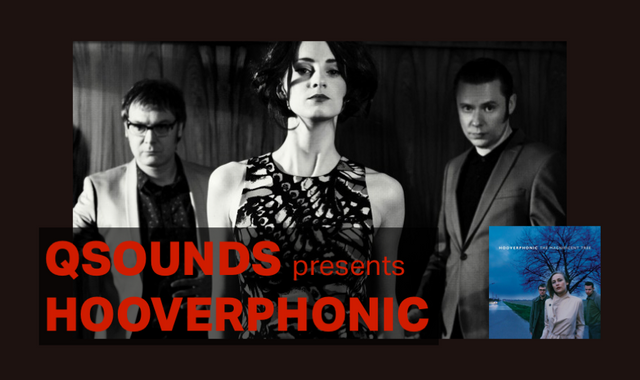 When Hooverphonic just released their album "The Magnificent Tree", one of my friends asked me to join her to their album tour concert in Utrecht (The Netherlands). I never heard of this band before. Although I could start looking for some music on the internet or at the local record shop to listen to some of their work before deciding to buy a ticket, I decided not to. I like to be surprised! In addition I knew my friends taste for music really appreciate her choices. So I went for the unknown, purchased a ticket for the concert and waited for whats was coming at me!
And BOY! What was I happy I went to the concert!
What a performance! I LOVE the MUSIC! I LOVE the BAND!
Artist: Hooverphonic
Set: The Magnificent Tree
Style: Trip Hop
Year: 2000
Next to the usual drums and guitars they also have lesser used instruments in their tracks, like electronic violins and triangles. I LOVE the violin, and I always appreciate unconventional approaches to music. And this band does that BIG time. Not only the 'classical' instruments they use, but also their efforts to try and bridge electronic music with classical music. In recent years they recorded albums and toured with orchestras.
Sit back, Relax, and Hit the Play button below!
Your Ears will be in for a Super Treatment :)
Hooverphonic - The Magnificent Tree (2000)
More music and other resources of Hooverphonic.
Music
Discography
Gigs
Website
NJOY
sources [1]
follow me @edje