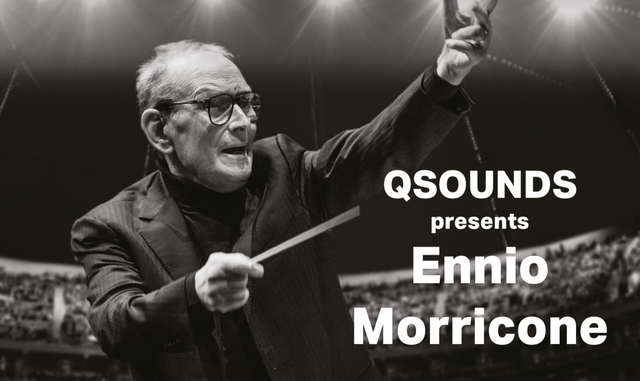 Ennio Morricone. The one that we all know! When not you may have lived under a rock for more than half a century, or never watch one of the very famous movies he made soundtracks for, like the westerns by Sergio Leone with the most famous one "Once Upon a Time in the West" (1986), but also "A Fistful of Dollars" (1964), "For a Few Dollars More " (1965), "The Good, the Bad and the Ugly" (1966) and "A Fistful of Dynamite" (1971). You may also not have watched other famous movies such as Tarantino's "The Hateful Eight", "Inglorious Bastards" and "Django Unchained"; or one of my most favourite mob series "La Piovra". Ennio composed and conducted music for more than 500 movies, short movies, series and documentaries and released almost 300 soundtracks.
He is a busy man! For sure! Starting his career in the late 50s, with his more than 85 years on the clock, he is still writing and conduction music for movies; less movies per year than before, but still. He also still tours and performs at shows and concerts throughout the world; This year with the theme "60 Years in Music".
Many recordings can be found on the internet, but one I really like I share with you in this post. Through the links under 'more Music' you will be able to find quickly other recordings as well. The one I share with you is a recording of one of his more recent concerts. It has a great selection of his work, and overall the concert and recording is of good quality. I'm pretty sure you will recognise some of the pieces, even when you never heard of this grand masters name.
Artist: Ennio Morricone
Recording: Zénith Toulouse France
Style: Classical, Soundtrack
Year: 2015
Ennio Morricone - Zénith Toulouse France (2015)
Music
Spotify: click here
YouTube: click here
Soundcloud: click here
Mixcloud: click here
Discography
Discogs: click here
Gigs
Resident Advisor: click here
Website
Artist Website: click here

sources [1]