Now SteemFest official program is coming to an end, maybe some dancing is in order?
Have Fun in Lisbon

A few months ago I posted about Minilogue sharing with you their second album "Blomma" (post here).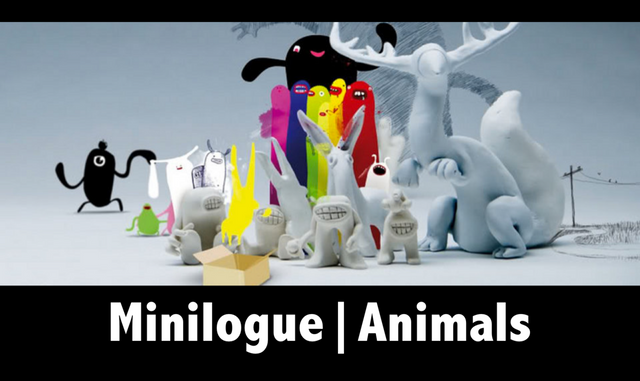 I wrote:
Minilogue is a collaboration of Marcus Henriksson and Sebastian Mullaert, both from Mälmo Sweden. They made name in the Trance scene under the names: Son Kite and Trimatic. With Minilogue they seek their new niche, more close to emotional and minimal techno. It is clear that they used some of their trance background in their productions, and that makes their music so beautiful and outstanding. Since some time Sebastian and Markus are not performing together anymore, but both still perform under the name of Minilogue from time to time. Fortunately when Sebastian performs under his own name, his music is still closely related to the Minilogue vibe. I also love the fact Sebastian is playing the super cool festivals and clubs, like Fusion Germany, Garbicz Poland and Eclispe in Oregon USA; Thuishaven & Shelter The Netherlands, Berghain / Panorama Bar Berlin, Farbic London and more.
Since I'm in love with Minilogue's production and it is time again for @uwelang #danceweekend, I share with you their first album they produced; One that I think is as good as their other album "Blomma".
Artist: Minilogue
Album: Animals
Year: 2008
Country: Sweden
NJOY your Weekend
Just Hit the Play Button
Part 1
Tracks
Yesterday Bells
Cow, Crickets And Clay
Hitchhiker's Choice
Loud
We All
33 000 Honeybees
Jamaica
View Of A Juggling Ball
Giant Hairy Super Monster
Hypnotized
Animals
In A Distance
Part 2
Play full album here
Tracks
Old Water
Windows
City Lights
Six Arms And One Leg
Swamp Op
In The Shade Of The Sun
Stations I
Stations II
Stations III
Even The Wind Seemed In Deep Sleep
Europhonia
Feeling In Spring Beside The Dressing Table
Seconds (Colour & Sound)
Outro
Music
Spotify
Beatport
Soundcloud
YouTube
Discography
Gigs

sources [1][2]
brought to you by @qsounds managed by @edje