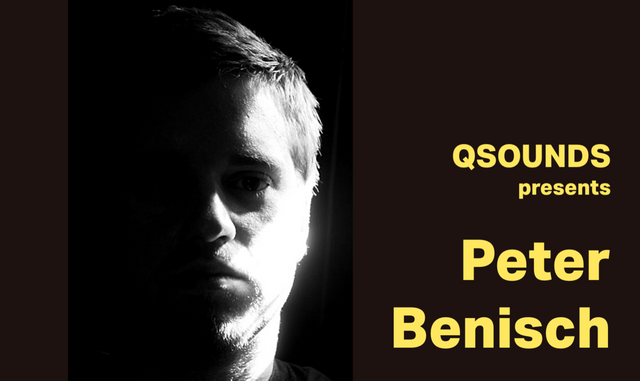 Sweden produced a great bunch of high quality techno producers, while the country discovered techno only in relative recent years. And still, it is not a country where electronic dance music is big, and techno is even much smaller. Artists such like Adam Beyer, Thomas Krome, Cari Lekebusch, Joel Mull, Jesper Dahlbäck are all from the same generation and worked together at many occasions; So also Peter Benisch. He started with Adam and Joel "Globe Studios" in Stockholm where they all had their own studio and a common game room :) Although Peter produced under his own name and some aliases a little bit of techno, his music is much more spherical than the raw industrial techno of Adam, Cari and the others when they started producing in the mid to late 90s.
Peter produced only 3 complete albums in his career "Lindego", "Waiting for the Snow" and the 3rd one "Soundtrack Saga". It is this last one I like to share with you today.
Although the album has "Soundtrack" in its title, it was not created for a movie. However, the album could have been a real soundtrack; At places it breaths the atmosphere of a spy movie, at other places it tells the perfect poem. He has this twists that I really like very much; Under one of his pseudonyms "FPU", he created his version of Crockets Theme from the famous Miami Vice series from the 80s, that I share with this posts as well as a bonus. Another production I share with you is the remix Adam Beyer did of one of the tracks of "Soundtrack Saga", titled "The Desert White"; the differences are just subtle :)
Artist: Peter Benisch
Album: Saga, Soundtrack
Style: Ambient, Downtempo
Year: 2001
Somehow this album helps me to keep my positive attitude after again my crypto trading portfolio downed with another 5+% just over night! Are we really gonna see zero on the Alts?
Don't Wait - Press Play & Enjoy



Peter Benisch - Soundtrack Saga (2001)
Peter Benisch - The Desert White (Adam Beyer Remix) (2001)
Peter Benisch / FPU - (2001)
Music
Spotify: click here
YouTube: click here
Discography
Discogs: click here

sources [1][2][3]