The beautiful sounds of Lanoche I shared with you this morning - I just finished listening myself - could not help to keep the god of thunder and lighting "Thor" (aka Donar) away. For now Thor seem to have his hammer in his pocket, but for sure he blocked the Sun with his massive clouds.
When the Sun is not brining the happiness down to me, the music will have to keep my mood up! I need some happy tunes! Some Disco maybe?
The Mole just sprang to mind and The Mole it is!

One of his recordings I really love, is one that he - Colin de la Plante - named "Mole Discoing At Home". Probably he mixed this one at his own home, but I like to believe Colin meant to tell us - the listeners - to play this recording while we are at home.
So I am at Home!
Writing this Post
With Super Nice and Happy Disco in my Ears!
Feeling very Happy! :)
"Thor! You S*ck!"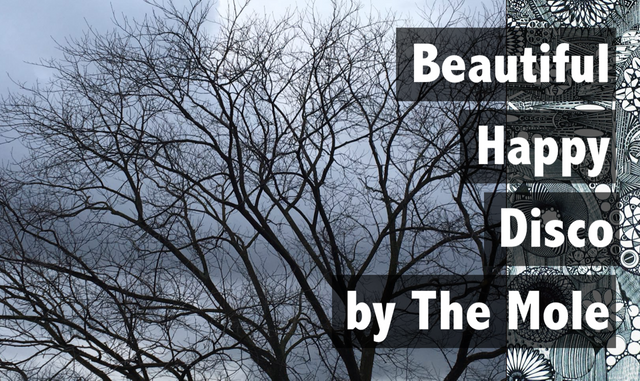 Ohw, maybe you like to know: Colin is also work together with the the amazing Cobblestone Jazz formation; they call themselves "The Modern Deep Left Quartet" in this outfit. And YES, Matthew Johnson is the leading member of these bands! No wonder I like this music; Quality Guaranteed! :)
NJOY the TUNES!

Artist: The Mole
Set: Mole Discoing At Home
Year: 2016
Country: Canada
Music
Discography
Gigs
Artist
Previous Posts
Cobblestone Jazz - Mondo Madrid (2007) ... album | play | post
Mathew Johnson - Her Blurry Pictures (2013) ... album | play | post
Lanoche - 'Melting' LIVE Sampler (2017) ... set | play | post
*
sources [1]
brought to you by @qsounds an @edje account