Klartraum
A Berlin based duo formed by Nadia Lind and Helmut Ebritsch!
Ever heard of them?
I first heard them play at one of the Amsterdam Dance Events when they were programmed at AD showcase event in the Wester Unie in Amsterdam. This must have been more than 5 or so years ago, maybe even longer. I immediately loved them! They bring music with a vibe, music with a soul, music with energy.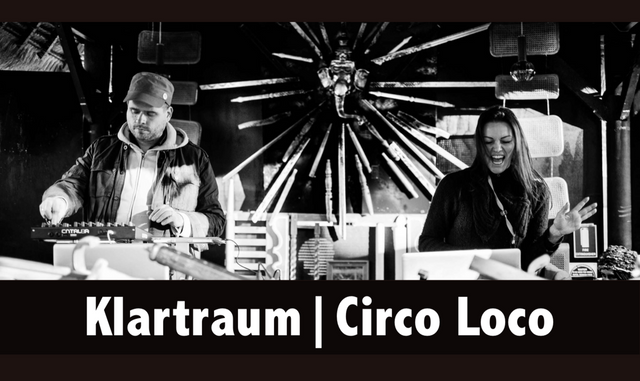 Today I share a recording of a performance hosted by my most favourite promoter on Ibiza "Circo Loco" in my most favourite club "DC10" on the same island. Circo Loco is more or less synonym with quality (not always with all artists, but across the board they bring quality music), and that is what I like.
Artist: Klartraum
Set: Circo Loco
Year: 2015
Country: Germany
NJOY the Flight
Music
Spotify
Beatport
Soundcloud
YouTube
Discography
Gigs
Artist

sources [1]
brought to you by @qsounds managed by @edje