The Legend of Kai: The Shadow Behind The Abduction (1)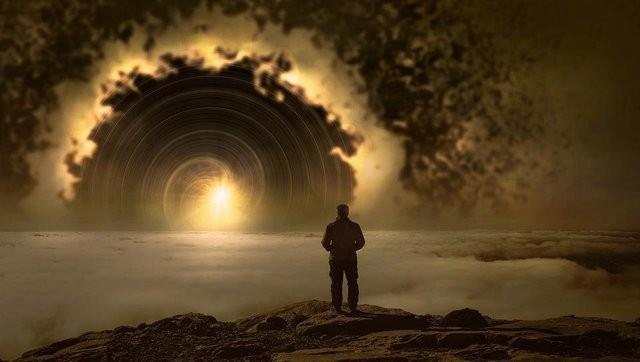 Source

The Shadow Behind The Abduction (1)
---
A month quickly passed and I returned to the den looking especially tired. I summon every member of Fenrir and asked everything that occurred when I was absent. After listening to the report I found out that nothing alarming happened except for the fact that the Dark Guild's movement lessened. I nodded at this expecting the results. I then proceed to report what happened on my side.
I told them how I intercepted and captured several members of the Dark Guild while they are transporting back the adventurers they abducted. And how I interrogated them using a certain drug that prevents them from lying. And told them how I sent them to the Adventurer' Guild main branch after digging all information from them. The report went smoothly but is somehow derailed after I mentioned how I visited a brothel to gather information of the target. Except from Myuu who is too young to understand what a brothel is and Ozma who just nods while saying "as expected of master", the girls grilled me about my activities at the brothel. Yukina looked especially scary, murmuring "you could have asked me..." and such. Even Tenma had an unreadable expression, saying "well, he is a man after all...", which somehow makes me feel guilty. Therefore, I quickly explained that I only interacted with the workers there and didn't do anything improper while sweating, even though the temperature inside the room is cool and pleasant.
I somehow manages to survive the ordeal and cleared the misunderstanding. Then Lilly then asked me to continue my report, which I obediently obliged.
Explaining my plan step by step, I told them how I controlled an officer of the guild named Molby. How I bribed his favorite girls to drug his drinks and of him becoming my underling after that. But after learning of the Dark Guild's inner workings, my plan changed from destroying it from the inside to controlling it. They were surprised how much the guild integrated itself to the country they are staying and how destroying the guild would greatly effect the country--possibly, even destroying it in the process.
Since I could not carelessly destroy the guild, I could only try another method. And the method I chooses involves changing or controlling the guild's leaders. The process is long but with the help of my skills and a certain medicine, I manages to do so in the end.
"The method is really tiresome and I'm not really proud of it. But I think it's still a lot better than letting those guys continue what they are doing," I said while smiling wryly.
Everyone look at my tired appearance and told me that what I did is not wrong. Even though my method falls in the morally gray area, it's still better than outright killing people and destroying a country.
"Besides, with the Dark Guild pretty much under your control, Fenrir's work is greatly lessened. Not to mention, we now have our own underground force," Lily added.
"She's right. There's actually little to no disadvantage from doing so. Also, we could slowly change how the Dark Guild operates. At the end of the day, you actually removed a tumor that is plaguing this land," Yukina agreed with Lily's explanation and added her own opinion.
I let out a sigh of relief after hearing what the girls said. Honestly, I was really worried that they would disagree with my methods. Fortunately, that did not happen.
"Then Kai, did you find out why the Dark Guild started kidnapping adventurers?" Kara asked.
I nodded at Kara and proceed to tell everyone the reason. According to the leaders of the guild, they received commission from a mysterious group to abduct young and talented adventurers. At first the leaders are hesitant but after being offered an absurd amount of gold as compensation, they finally caved-in despite the fact that their actions might trigger a war with the Adventurers guild.
At first I suspected the demon king being behing it but after more thorough investigation, I found out that the demon king had nothing to do with it but another secret organization. The said organization is much older than the Adventurer's and Dark Guild and also as powerful. Since it's a very old organization, they possessed enough resources to hire the Dark Guild. But aside for the name of the organization, I could not get any more information from the leaders. As for the reason they are abducting talented adventurers, I could only guess. The organization's purpose is most likely to integrate these adventurers to their organization--most likely thorough methods like brainwashing.
"What's the name of the organization?" Mia asked after hearing my explanation.
I contemplated for a while then looked at everyone with a solemn expression and then opened my mouth.
"According to the information I gathered, the organization is named, Hydra!"
To be continued...

Previous Chapters