The Legend of Kai: The Eastern Continent (1)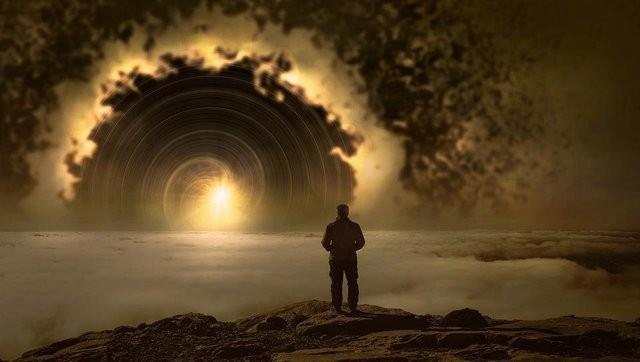 Source

The Eastern Continent (1)
---
Eastern Continent, Nameless Plain.
"So this is the eastern continent?" I whispered a question as I looked at the green plain in front of me.
[That is correct, host. There should be a town nearby, why don't you go there?]
The System answered my question and reported that there is a town nearby--suggesting that I go there and see what it looked like.
"That's a good idea."
Agreeing to the System's suggestion, I walked to towards the aforementioned town. I did not summon Shiro nor use << Teleportation >> to go there since I wanted to familiarize myself to the surrounding.
Speaking of teleportation, I was able to arrive at the eastern continent thanks to the << Long-distant Teleport >> spell I recently purchased. The SP needed to purchase the spell is so absurd that I don't even feel mentioning it. If we're not for the System Quest and the EXP I earned during the war, I wouldn't even be able to afford it.
Nonetheless, it's a very useful spell and definitely worth the price. The only downside of the spell is the amount of mana needed to cast it, and of course, the user must have a clear image of the place he must teleport to. The spell can still be used without the need for a clear image but there is danger involve as the user could be teleported to a very dangerous location.
Thankfully, the System also got an upgrade and the << World Map >> is finally available. I was really happy for the System's upgrade but I noticed that its personality has worsened somewhat. How should I say this... the System seemed more human?
Since the System and I share the same body and are part of my soul, it feels like a gained another personality. Or maybe it's my hidden personality?
Forget it...
Before long I can see the sight of the aforementioned town. From where I am, I can see the buildings and the townspeople. The designs of the buildings have an ancient Japanese and Chinese feels to it. Or rather, don't they looked very similar to ones in ancient Japan and China.
Oy, oy, System, what's going on here? isn't this supposed to be another world?
I mean, even the townsfolks are wearing articles of clothing with obvious Chinese and Japanese influence!
[Interesting! It seemed that some of the previous reincarnators are from your world! Or a world similar to yours!]
As if reading my mind, the System gave an explanation to my confused self.
"A world similar to mine? You mean there are world's out there with similar cultures to my previous world?" I asked.
[But of course! There are countless universes out there, so it's not really too surprising if a world with a similar culture to your previous world existed right? I mean, think about it, the western continent has a very similar culture to that of your previous world's medieval era!] The System explained.
"That is true... I guess I shouldn't be too surprise no matter what I see in this world," I answered with a wry smile.
[Indeed! It's better not to think much of it!] The System advice.
After a bit more banter with the System, I entered the town.
To be continued...

Previous Chapters