The Legend of Kai: Fierce Battle With The Demon King (2)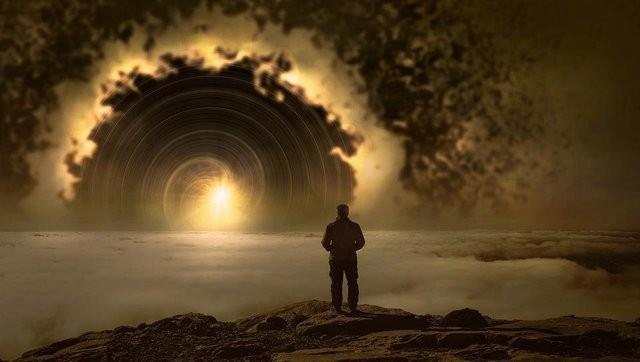 Source

Fierce Battle With The Demon King (2)
---
Lily's POV
Amazing.
I've seen Kai fight countless times before. But this is the first time I've
seen him go all out.
Despite fighting the demon king himself, Kai is able to hold his own. Though he is in a great disadvantage in term of physical strength, he made it up with speed. The demon king is also incredibly fast but is still a level lower than Kai.
I can tell that I'm not the only one fascinated by the battle, everyone, including the monsters, has stopped fighting and are instead watching the fight between Kai and the demon king.
But still...
Kai is barely causing damage to the demon king's armor.
Oh? Demon king seemed displeased because he cannot touch Kai at all. It looked like he's going to use a powerful move!
BOOM, BOOM, BOOM!!!
The demon king used a skill that destroyed the ground. Most likely, he is trying to inhibit Kai from dodging. Fortunately, Kai already anticipated the attack and was able to prevent any injuries.
How intense the battle is!
Looking at the two, one can tell that they are above everyone here--with the exception of the hero of course.
Speaking of the hero... she seemed fascinated too, but it seemed that she's planning something. Hopefully, her plan would work, whatever that is...
---
Hero Emilia's POV
How unpleasant.
To just watch while other is doing the job that is supposed to be mine.
Yes. I know that I must look for an opportunity to intervene, but... it still feels unpleasant.
Seeing the two duking it out, it feels like my presence here is pointless.
What? It's a great opportunity to attack now that the demon king is preoccupied? That'll be a grave mistake. Despite the demon king focusing most of his attention to Kai, I know for a fact that he still observing my every movement. How did I know? Simple. Because I'm the hero.
The demon king and the hero fought countless times through the ages. And have developed some sort of connection with one another. This is the reason that I can not find the right opportunity to attack. If it weren't for Kai, I would have attacked long ago--most likely losing my life and that of my team in the process.
That's why I can not let this opportunity no matter what. Kai's presence increased the chance for victory by a few percents. If he's not here, we would have lost the war already. I'm not sure if this is part of the gods' plan to even the odds though...
Perhaps, this is just a coincidence but it's a chance I dare not miss.
Hm? Did they stopped?
The two are standing there while staring at each other.
What could have happened?
Eh?! W,what!
ROAR!!!
Kai's contracted beast attacked the demon king from behind!
Damn! The demon king blocked it.
Such a shame...
The demon king looked at the contracted beast. It's two against one now. But the demon king doesn't seem worried at all. Such confidence.
Wait! Something's happening!
Awooooooooooooo!!!!!!!!!!
Kai's contracted beast transformed into black lighting and--
Eh? Wait, why is the lightning striking Kai? Shouldn't the target be the demon king?
No. That's!
The black lightning is not damaging Kai. It is as if... they're fusing?
Of course!
A beast master's greatest ability, << Fusion >>!
To be continued...

Previous Chapters