Church:
========= Part 4:
"What is going on with you?" Sally asks.
I would like to respond but I'm taken back to the memory of Chip, that desolate place in the desert, and what he did to that horse. He would have done the same to me if he caught me. His eyes told me. No animal should have to suffer being skinned alive. I was running away as fast as I could. Chip caught up to me. When he had grabbed my arm, I spun around with a branch, knocking him upside the head. I raced away. I didn't look back.
"Honey," I feel a hand on my shoulder, "The rain has stopped." She stares at me for a moment still wanting to know who Chip was. "The state that name put you in was a bit shocking."
"Chip ... He is an old childhood friend. Kelly," I turn around in my seat and face here, "how do you know that name?"
"He told me."
"Stop playing around. This isn't a joke."
"Why would I lie to you, Daddy?"
"Mom, Kelly is freaking me out again," Jr. says.
=====
Freewrite brought to you by @mariannewest
If you would like to find out what freewriting is all about, go here.
Badges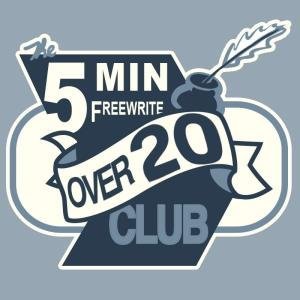 My Completed Freewriting prompts:
Weekend Free Write: