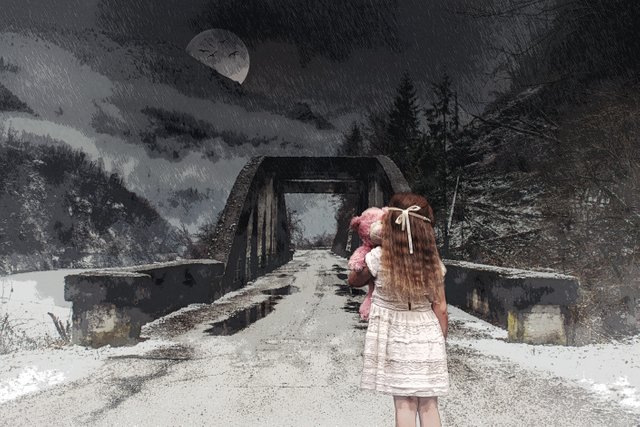 I wasn't always like this. I used to show up in time. But something happened I really care not to talk about. I walk through the door into my friend's, place. Sam is sitting at his desk in the living room.
"Good afternoon," he says with a flat tone, not looking up from the book he is reading. "You were supposed to be here hours ago. What is wrong with you, man? You used to be punctual."
Although he was my best friend in the whole world, I've never told him what happened under the bridge as I was walking home that night seven months ago. My dreams keep me up at night. I no longer sleep. "Sorry, Sam. I've ...coughing... been under a heavy load this week at work."
"As of late, you've been "under a heavy load" all the damn time. We spoke about this late thing yesterday, man," closing his book and looking up at me. Sam's look of disappointment smothered me, "and you assured me you'd be here on time. Today of all the days is the one day where you showing up on time was beyond important. Now we won't be going to the finals." His arched eyes expected me to say something.
My palms were sweating. My stomach growled from the lack of food; I just wasn't hungry. I unconsciously move my left hand over my stomach. My weight dropped over the past few months. My mind is scattered by that thing that happened under the bridge that night involving the girl ...
"Yo! Man, snap out of it!" he screams at me. "Tell me what is up, man. Are you on drugs or something? What is it?"
I must have spaced out again. Vick! Come back to life, roles around in my head.
========
Day 204: 5 Minute Freewrite: Friday - Prompt: late
Freewrite brought to you by @mariannewest
My Completed Freewriting prompts:
Weekend Free Write: