I grabbed the medium sized shirt from off the rack. "Is this the one you want me to wear, Mom?" I hold it up to show her. It is a green and blue and orange shirt with many different patterns woven throughout.
"Oh, that is going to look so cute on you sweety. Go try it on."
I look at the thing with a face of disgust. She has got to be kidding. This is going to get my butt kicked in school. "I'm going to put it back."
"But it is on sale and we don't have any other options at the moment," she says looking for a pair of pants.
"I'm going to be the talk of the school," I say with my head hanging low and shoulders slouched as I head off to the changing room. I greet, the lady, who is eating a ham sandwich, with the item I must put on. She looks me up and down a couple of times before handing me a ticket with the picture of a one on it and points to the door that I may enter.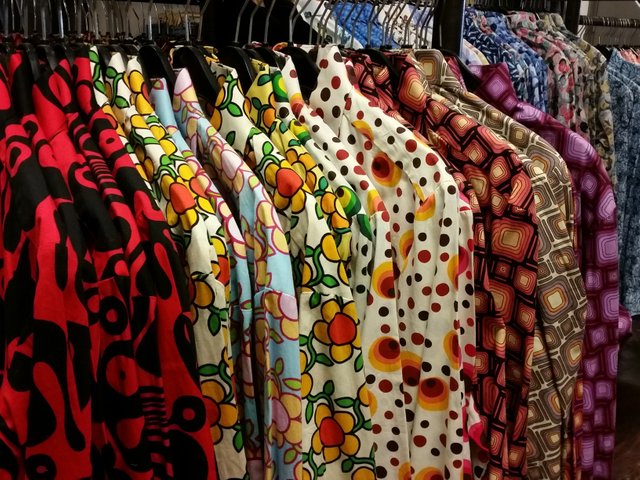 pixabay
=========
Freewrite brought to you by @mariannewest
Weekend Freewrite 05/12/2018 - Single Prompt Option
My Completed Freewriting prompts:
Weekend Free Write: