The Stall - Part 1
The Stall - Part 2
The Stall - Part 3
============
Mom grabbed the cage with the mice in it, handed the cage to me, and walked, with me behind her, to get in the check-out line. The door is not far off. "Mom, would you mind if I went to the car."
"Yes, I would mind. You are going to help me. I cannot carry all of this stuff by myself."
I could feel the sweat dripping down my face still. My shirt was a little wet. From the corner of my eye, I see a strange man looking at me from the front of the store where the exit is with dubious eyes and a penetrating stare, which made me feel more nervous than I had been. Looking him up and down, I notice a badge on his belt, a detective badge like the ones I've seen on T.V. He motions with his right hand that he is watching me, pointing two fingers at his eyes and then turning them around pointing toward my eyes. Something seemed strangely odd about this man.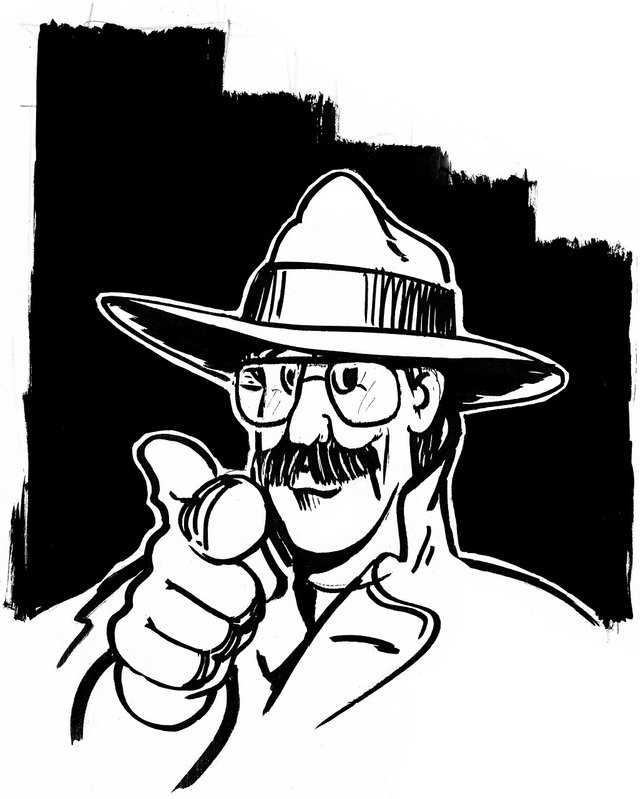 pixabay
===========
Freewrite brought to you by @mariannewest
Day 221: 5 Minute Freewrite: Monday - Prompt: detective
My Completed Freewriting prompts:
Weekend Free Write: