The Stall
Part 1; Part 2; Part 3; Part 4; Part 5; Part 6; Part 7; Part 8
==============
"No one is above the law," he said. Then he winked at her like she should know. "I'm going to let you off with a warning. But, the next time I catch you, there will be a price to pay."
"Indeed! Thank you so much, officer," mom says as she is taking back her license. "This is the first and the last time that I'll be driving over the speed limit in a school zone. You are much too kind. How can I ever return the favor?'
"I left a way for you to reach me written down on the warning if anything comes to mind." Again, he winked.
Mom hands me the warning ticket. "Put this in my purse, honey." This is the perfect opportunity to get back what I had found. As she is finishing up with the officer, I am able to extract the goods I left in the pocket without her taking notice. I shoved the goods into my pocket as fast as I could.
Saying goodbye to the officer, she steps on the gas before he has a chance to get back into his car. "Two police agents in one day. This must be my lucky day."
"Can we go home now," I ask, "without getting any more numbers from strange men you meet for the first time?"
"I think we can make it home." Our house was only a few blocks away. "Before you get to your homework, I going to need you to go fix up the mess in the garage. You will not be putting it off any longer."
I didn't want to do this but I knew there is no way of getting out of it.
"Also, when we get home," she says turning onto our street, "I want you to hang the cage somewhere in the garage." We pulled into the driveway. I got out and went straight to my task.
The doors slid open soundlessly, revealing the complete and utter chaos that I had been sent to fix. I'd forgotten how many months have passed since the last time I was sent to fix up this place. However, it did give me time to figure out where to hide the goods. I'd be in here alone with the mice for some time before I would finish. Jeez! I've still got homework to do.
I hang the cage above the deep freezer. At the moment, it is the only place available to hang anything up. I have no clue what I'm going to do with these mice. What kind of experiments will my science teacher allow me to do?
I begin to think about where I can place the most important items that I have on me, the ring and the cash. I'm looking around, walking from place to place, seeing if the place would offer the hiding spot that I needed. As I passed the window, the neighbor's dog barked loudly. That thing barks every single time I passed this window without fail. Then, it hit me. Placing my stash next to the window will provide me with my very own alarm system. No one wants to be barked at, even if the dog is on the other side of a fence. People tend to watch what they are doing far more often when there is a guard dog on duty.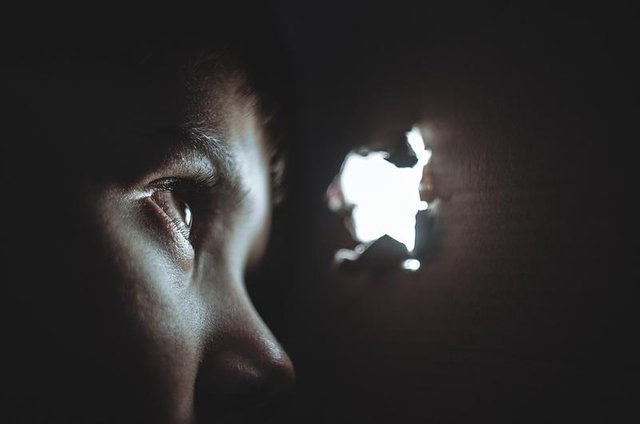 pixabay
========
Freewrite brought to you by @mariannewest
If you would like to find out what freewrting is all about, go here.
My Completed Freewriting prompts:
Weekend Free Write: