I am not a cake person. No, I don't enjoy the frosting on the cake either. It just doesn't taste all that good; at least, the regular ones that you buy in the Walmarts and/or Targets. Those cakes are filled with all sorts of crap that makes my crap that I crap out smell nasty, and the movement of my bowls is complicated by the lack of nutrition.
I do like a vegan cake with the frosting. Those things are so good, and they are made with real food ingredients. I get these sorts of cakes and muffins on Sunday when the Farmer's Market is open. There is a person who will give me what he hasn't sold by the end of the day.
I used to get a cake with frosting on it for my birthday's when I was younger. Those were ones that we made straight from the box, at home, and put it in the oven. We had to wait about 30 minutes before putting on the frosting. If done sooner, the frosting would turn into a liquid. I ate it. I did. I'm guilty as charged. But as I grew older, the taste of the cake is what made me want to look for different alternatives to eating cake with the frosting.
Not much else to say about that.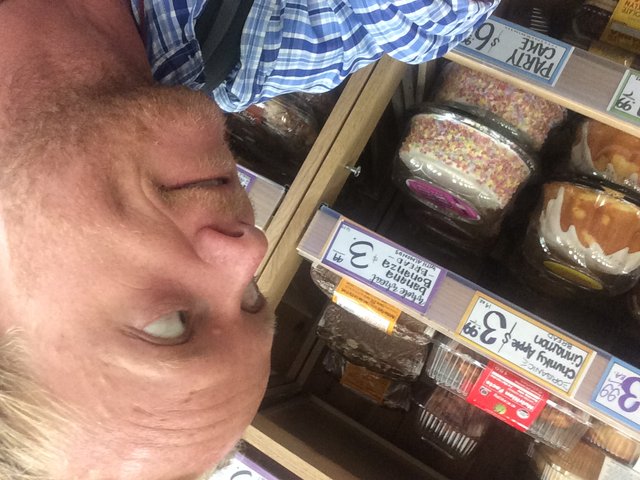 =======
Freewrite brought to you by @mariannewest
If you would like to find out what freewrting is all about, go here.
My Completed Freewriting prompts:
Weekend Free Write: