Continuation of parts from beginning leading up to this page: 1. Late; 2. Banana; 3. Paper; 4. tree
=========
I walked into our house through the back door and headed up the stairs to my room when my sister poked her head out to see who was coming up the stairs.
We used to fight a lot, before seven months ago. Now, she just stares at me and rarely says anything at all. She goes back to do whatever it is she currently doing, probably putting on gobs of make-up to cover up her acne. I pass her door without looking in.
Just before my door on the wall in the hallway is a picture of me when I was five building a sand castle at the beach, a spot in Florida if I remember correctly. I miss those days that we as a family would travel. But, since dad took on a new job a few years ago, it kept him from taking the long vacations that we were used to.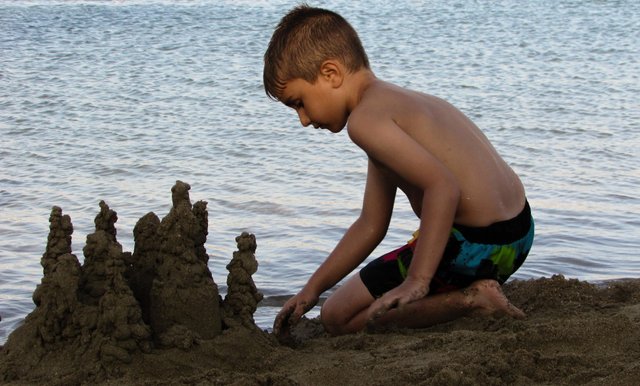 pixabay
=======
Freewrite brought to you by @mariannewest
[Day 213: 5 Minute Freewrite: Sunday - Prompt: five](
My Completed Freewriting prompts:
Weekend Free Write: