"What do you think about staying out here in the forest?" she askes her seven, six, and five-year-old sons. "We could live out our lives, just the three of us. A permanent camping trip." She lays her head back against the railing of the tub. She sinks a little more into the water as she images the life of wonder to be had from disconnected from a society, which has largely turned its back on her.
The seven-year-old is the first to speak. "Mommy. I want to go back to the city. I like that we camp, but I don't want to be away from all of the people," he says as he pushes his toy car across the floor, hitting the knees of his six-year-old brother. He lets out a laugh.
"Ya, but," she says as her thoughts remain on the life to be had by living in the forest without the masses looking over her shoulder, "wouldn't it be nice to see what this place has to offer?"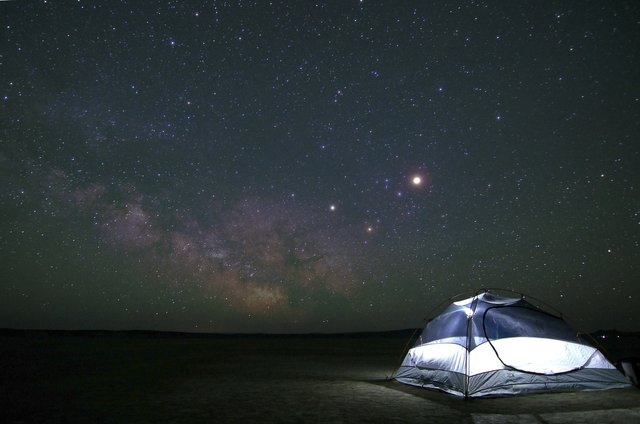 pixabay
==========
Freewrite brought to you by @mariannewest
If you would like to find out what freewrting is all about, go here.
My Completed Freewriting prompts:
Weekend Free Write: