She felt compelled to pick up the pencil. When she did, it started... she wrote the first words that raced in her mind. Who was going to be the one? They are cute. How could anyone pick just one. The time she has spent in this apartment, alone, has been a long time. She wants to do something about it but the change... that comes with a lot of pain. Looking at our shadows is how we grow. The pain led her to drink and, on a time or two, dabble in the prescriptions pain pills.
"But, I, I am a happy woman." It doesn't look as good on paper as she had imaged it sounded in her head. Tears form at her eyes; she wipes them.
She reaches over to the drawer where the picture of her parents is kept.
"Patricia," Steph says, breaking her concentration, ""Did you hear that Mike called the company president an asshole?" he said.
"No, Steph." She signed. Why are we gossiping? He knows she hates that. "Look, we need to talk about your performance. It has been – lackadaisical, to say the least."
Steph sits on the edge of the bed with his sandwich in hand. "I've got people working on it. Chill." He takes a big bight of his sandwich. The lettuce that crunches is like someone stabbing at her eardrums with a diamond sharp device. She turns back to here paper and writes, How long can I keep the up? He has got to go, or I do. This place is tearing me apart.
Then a sound went BOOM! Patricia and Steph fell to the ground. After a few moments, Patricia could see water coming out from under the door leading into the bathroom. She got up, went to the door, and opened it. Maintenance is required, clearly. This is going to cost them more than they could get.
She went back to her paper and pencil and wrote, I'm leaving this ... this situation, this man, the T.V., the movies, the alcohol, the writings on the wall, the countless nights of crying while he is asleep, the depression, the ungratefulness, the life which leads to the devil, the broken history of my past. I can leave it all.
"Hun."
"Yes?"
"Bed."
She puts down the pencil and does as she is commanded to do.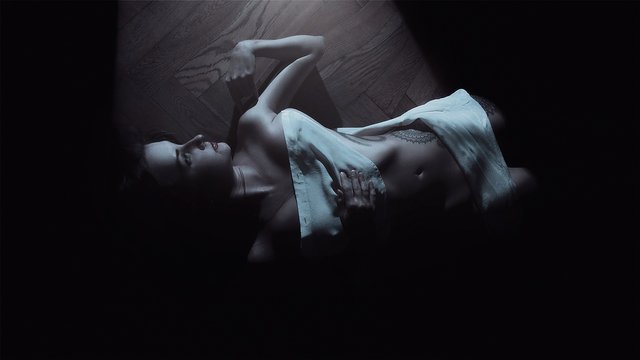 pixabay
=============
Freewrite brought to you by @mariannewest
If you would like to find out what freewriting is all about, go here.
My Completed Freewriting prompts:
Weekend Free Write: