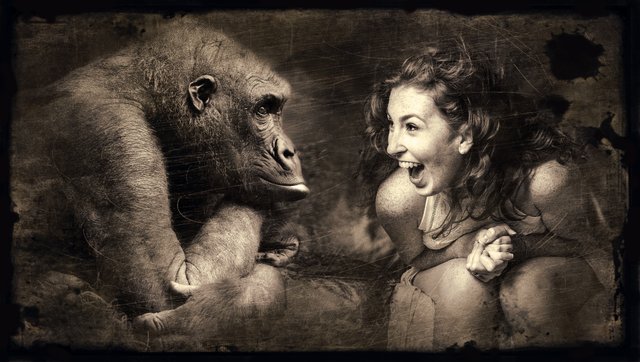 I wish I could attend a monkey's wedding. Do they even have weddings? Isn't this a human thing? Does anyone really care who is having a wedding as long as there are free alcohol and food available?
Maybe you will take pictures and show me what it is like to be at a monkey's wedding. Will there be food thrown about the place? - A food fight can be fun. - Will there be grooming sections? (Would you pick out the insects found in their hair? I think I'll skip this part, but I would love to be touched.)
Who is going to pay for a monkey's wedding?
I'm reaching here. It has been kind of a rough few days, seeing how no one has invited me to a monkey's wedding.
========
Day 215: 5 Minute Freewrite: Tuesday - Prompt: Monkey's wedding
Freewrite brought to you by @mariannewest
My Completed Freewriting prompts:
Weekend Free Write: