Depression has been hitting me hard this month. I think it has to do with the cognitive councilor I'm seeing and the place I'm going to.
Upon entry into the mental health clinic, there is a man with a gun, a nightstick, mace, and other gadgets around his waste checking everyone one else's bag for items that are not allowed into the facility. That would be okay with me if I didn't know the fact that most of the bullies within our society are the very ones given guns because they have sought out positions of authority. Very disturbing.
I have suicidal thoughts that come like an avalanche from time to time. I've never put it into action, even when these thoughts seem to be taking over my whole being. But telling these people I have these thoughts, they begin to threaten me by saying they are going to stick me in a cage if they think I have any intention of following through - purely subjective, of course. That is not HELPING me, fuckers! I don't want to be stuck in a cage away from my teacher's class, the one place that helps me get more centered. Sticking me in a cage will only make me hate and distrust humanity more than I already do. My intention is to go the opposite way, which is to love and trust humanity.
The councilor doesn't know about trauma work. That is not the work he does. When I was in the interview with the woman who set us up, I did express my interest in working with a person who is familiar with trauma issues. So, I was not listened to when she set me up with a person who askes, "why do you want to get into your trauma?" This is very aggravating! Why can't people fucking listen? I need to take care of the trauma so that my muscles will release and then I can be free of the excruciating pain I'm constantly in. Is this to much to ask? Apparently so.
I wish I wasn't always depressed. It is what it is. Until I deal with the underlying issues that are the cause of my depression, this will not go away. Now, how about that very, very stiff drink to cover up all of these thoughts.
Maybe you are someone who can help with the very large sum of money that needs to be made in order to get the psychological counseling that will work for me. ???
If you made it this far, a book I highly recommend is "The Body Keeps the Score: Brain, Mind, and Body in the Healing of Trauma" by Bessel Van Der Kolk. Excellent resource and one that I need to make my way back through.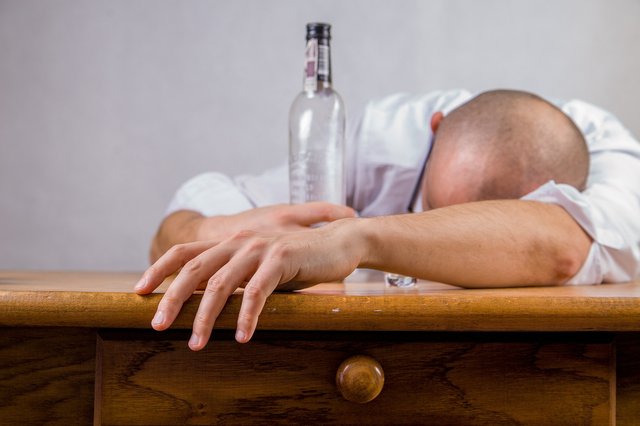 pixabay
===========
Freewrite brought to you by @mariannewest
If you would like to find out what freewrting is all about, go here.
My Completed Freewriting prompts:
Weekend Free Write: