Bones. I me going to talk about bones. The second hardest striking surface on the body is the elbow, and the heel is the first. Have you ever been struck by an elbow? I have felt an elbow lightly against my head or some other body part, while we were in Taijiquan training. Ya. They kind of suck. They are really hard.
The human body has about two-hundred and fifty bones. Some are fused together, and some have remained separate from the others, linked by muscles, tendons, myofascial, ligaments, nerves and some other things.
I'm in the process of healing my lower back. It is not a bone problem. It is a ligament and joint problem it seems. One of the only things I do to keep it for going out, which works successfully most of the time, is yoga, Qigong, and Taijiquan.
Some bones can be seen on the surface of the body. We can even touch them. Some are cover with muscles, which makes us unable to touch them. Bones.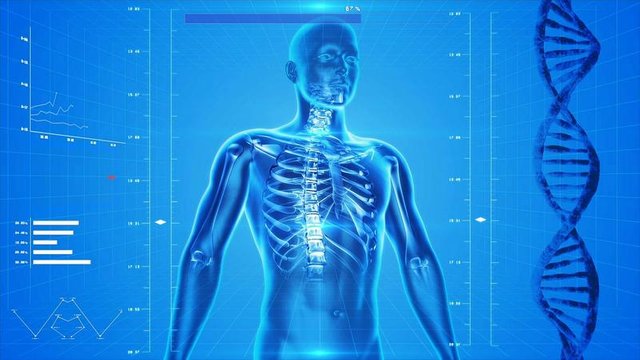 pixabay
=============
Freewrite brought to you by @mariannewest
If you would like to find out what freewrting is all about, go here.
My Completed Freewriting prompts:
Weekend Free Write: