The Stall - Part 1
The Stall - Part 2
The Stall - Part 3
The Stall - Part 4
==========
My hands were in my pockets fumbling with the ring and the money without me realizing it. My happy-go-lucky way was no longer. I was now filled with dread of what might happen, but his eyes lifted off of me and behind me. I turned around. In the stall next to the one I was in, the security officer is pulling out a homeless man. "I didn't do anything!" he says aloud.
"Come with me. Face the detective." The security office leads the homeless by the arm to the front where the detective is standing, waiting.
"Where is the stash, C?"
"Ha! What kind of person do you think I am? I've got nothing and neither do you."
The security officer searches C's pockets. "Nothing. Clean."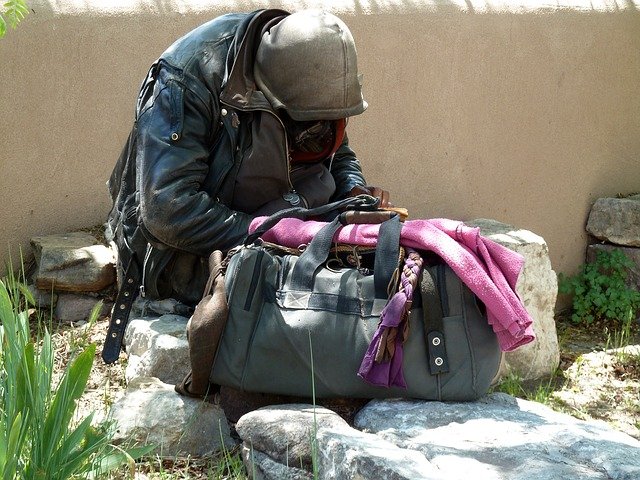 Pixabay
=========
Day 222: 5 Minute Freewrite: Tuesday - Prompt: homeless
Freewrite brought to you by @mariannewest
My Completed Freewriting prompts:
Weekend Free Write: