Rows of books fill the library floor. A person walks on the far end to the left, comes through the columns in my direction, and turns to my right as he looks down the stacked rows of books.
A guy coughed. I can see his reflection in my screen. He has a pair of headphone on and appears to be watching a screen. He has a cane in one hand, the one with the watch on it. He is an older, black man. He is taking a sip of his blue Gatorade - amazing that I am able to see the colors from the reflection of my screen.
The security guard, who is about the height of 5'7" and a Spanish woman, walks around (most likely checking to see who is sleeping). She stops to chat with one of the patrons.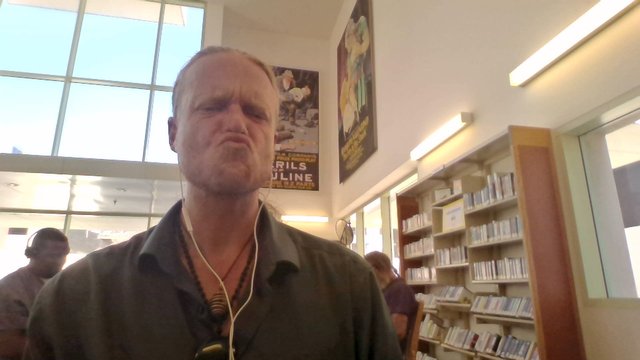 ====================
Freewrite brought to you by @mariannewest
If you would like to find out what freewriting is all about, go here.
My Completed Freewriting prompts:
Weekend Free Write: