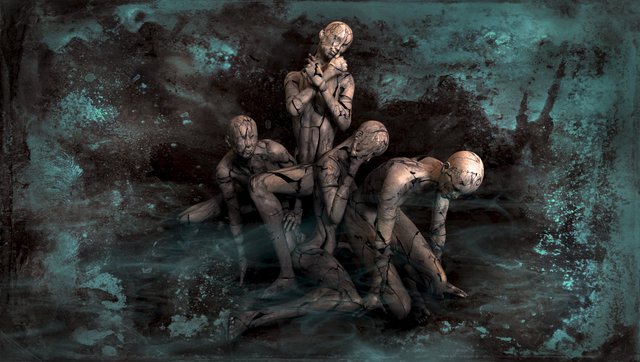 =======
"You see the paper on the ground. Pick it up," said the little girl.
"What will I find?" I asked.
"You won't know until you pick it up. I cannot walk through the door for you. I can only guide you to the door." she says.
"Will I like what I find?"
"Probably not. What other choice do you have?"
"I can ignore all of what happened."
We are then transported to the top of a long, spiral stair case. We are both standing at the top when she gives me a shove. "Pick up the paper, you pussy!" The shrill voice comes from the surrounding walls as they morph into a lion engulfing me within its mighty jaws.
I'm falling. As I do, a blue lake appears beneath me. A boat is in the spot where I'm headed down toward. Seconds before I'm about the smack the deck head first, I'm back under the bridge where I'd seen the little girl that night. I'm struggling to hold the weight of my body beneath my feet. The paper ...
I become conscious again. I hear sirens and see a person in ambulance attire sitting next to me, dressing the wound on my head.
=======
Day 208: 5 Minute Freewrite: Tuesday - Prompt: paper
Freewrite brought to you by @mariannewest
My Completed Freewriting prompts:
Weekend Free Write: