Dream Diary - 30/6/19
Afternoon Steemit,
I had such a busy day yesterday. Up at the crack of dawn for a full day of motocross. Spending all my time in the great outdoors. The fresh air certainly made me tired and I had this dream. See what you make of this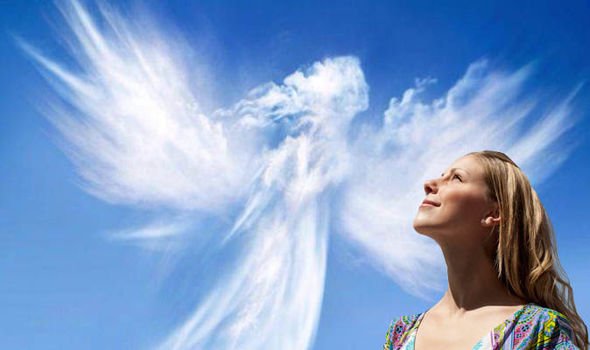 Sunday 30th June 2019
I dreamed I saw my late Granny in my dream. I have to say I can't remember why she was in my dream or what was going on, but I definitely felt at peace and in a good space.
My second dream, my Mum's late best friend showed up. She was always known as 'Auntie N' to me. I dreamed she was my manager in a place I used to work. I was running a bit late and I called her up and told her. She was ok about it and just asked me to get there when I could. I was in my Mum and Dad's old house where I made the phone call. My place of work was my High School and I had to walk down the same route I used to talk to get there. I remember my Auntie had blonde hair. She didn't have blonde hair when she was alive, but sometimes highlighted. Then there was a disco at my school and some woman said my Auntie didn't look right with blonde hair. I corrected the woman and said it was the radiotherapy that caused her hair to go that colour. Then I woke up.
The mad thing about this dream is that unfortunately my Auntie had passed away after cancer coming back for a second time. So it wasn't that surprising when I said to the woman that my Auntie's hair colour was like that due to radiotherapy treatment. It did surprise me however, that both people that I dearly loved showed up in my dream together. I always believe that loved ones feature in your dream to show you that they are always there for you, no matter what.
If you enjoyed this dream, why not read my diary.
Dream Diary
May
14/5/19
April
No posts
March
28/3/19 | 27/3/19 | 12/3/19 | 11/3/19 | 6/3/19 | 5/3/19 | 3/3/19
February
No posts
January
13/1/19 | 9/1/19 | 7/1/19 - Part 2 | 7/1/19 - Part 1 | 2/1/19 | 1/1/19
November
No posts
October
22/10/18 | 17/10/18 | 16/10/18 | 12/10/18 | 9/10/18 | 8/10/18 | 7/10/18 | 6/10/18 | 2/10/18 | 1/10/18
September
30/9/18 | 19/9/18 | 18/9/18 | 16/9/18 | 11/9/18 | 10/9/18
August
31/8/18 | 23/8/18 | 22/8/18 | 21/8/18 | 20/8/18 | 19/8/18 | 18/7/18 | 17/8/18 | 16/8/18 | 15/8/18 | 14/8/18 | 13/8/18 | 12/8/18 | 6/8/18 | 2/8/18 | 1/8/18
July
31/7/18 | 30/7/18 | 29/7/18 | 23/7/18 | 22/7/18 | 19/7/18 | 18/7/18 | 17/7/18 | 16/7/18 | 15/7/18 | 12/7/18 | 11/7/18 | 10/7/18 | 9/7/18 | 8/7/18 | 5/7/18 - Part 2 | 5/7/18 - Part 1 | 4/7/18 | 3/7/18 | 2/7/18 | 1/7/18
June
30/6/18 | 29/6/18 | 28/6/18 | 27/6/18 | 26/6/18 | 25/6/18 | 24/6/18 | 20/6/18 | 19/6/18 | 18/6/18 | 17/6/18 | 15/6/18 | 13/6/18 | 12/6/18 | 11/6/18 | 10/6/18 | 9/6/18 | 8/6/18 | 6/6/18 | 5/6/18 | 4/6/18 | 3/6/18 | 2/6/18
May
31/5/18 | 30/5/18 | 29/5/18 | 28/5/18 | 27/5/18 | 25/5/18 | 24/5/18 | 23/5/18 | 22/5/18 | 21/5/18 | 20/5/18 | 19/5/18 | 18/5/18 | 17/5/18 | 16/5/18 | 15/5/18 | 14/5/18 | 13/5/18 | 12/5/18 | 10/5/18 | 9/5/18 | 7/5/18 | 6/5/18 | 4/5/18 | 3/5/18 | 2/5/18 | 1/5/18
April
30/4/18 | 29/4/18 | 25/4/18 | 24/4/18 | 23/4/18 | 21/4/18 | 17/4/18 | 16/4/18 | 15/4/18 | 14/4/18 | 13/4/18 | 12/4/18 | 11/4/18 | 10/4/18 | 9/4/18 | 8/4/80 | 7/4/18 | 6/4/18 | 5/4/18 | 4/4/18 | 3/4/18 | 2/4/18 | 1/4/18
March
31/3/18 | 30/3/18 | 29/3/18 | 28/3/18 | 27/3/18 | 26/3/18 | 25/3/18 | 24/3/18 | 23/3/18 | 22/3/18 | 21/3/18 | 20/3/18 | 19/3/18 | 18/3/18 | 17/3/18 | 16/3/18 | 15/3/18 | 14/3/18 | 13/3/18 | 12/3/18 | 11/3/18 | 10/3/18 | 9/3/18 | 8/3/18 | 7/3/18 | 6/3/18 | 5/3/18 | 4/3/18 | 3/3/18 | 2/3/18 | 1/3/18
February
28/2/18 | 27/2/18 | 26/2/18 | 25/2/18 | 24/2/18 | 23/2/18 | 22/2/28 | 21/2/18 | 20/2/18 | 19/2/18 | 18/2/18 | 17/2/18 | 16/2/18 | 15/2/18 | 14/2/18 | 13/2/18 | 12/2/18 | 11/2/18 | 10/2/18 | 9/2/18 | 8/2/18 | 7/2/18 | 6/11/18 | 5/2/18 | 4/2/18 - Part 2 | 4/2/18 - Part 1 | 2/2/18 | 1/2/18 - Part 2 | 1/2/18 - Part 1
January
30/1/18 | 29/1/18 | 28/1/18 - Part 2 | 28/1/18 - Part 1 | 26/1/18 | 25/1/18 | 24/1/18 | 23/1/18 | 22/1/18 | 21/1/18 | 20/1/18 | 19/1/18 | 18/1/18 - Part 2 | 18/1/18 - Part 1 | 17/1/18 | 16/1/18 - Part 2 | 16/1/18 - Part 1 | 15/1/18 | Weird Dream 4 Years Ago | 14/1/18 | 13/1/18 - Part 2 | 13/1/18 - Part 1 | 12/1/18 - Part 2 | 12/1/18 - Part 1 | 11/1/18 - Part 2 | 11/1/18 - Part 1 | 10/1/18 | 9/1/18 - Part 2 | 9/1/18 - Part 1 | 8/1/18 | 7/1/18 | 6/1/18 | 5/1/18 | 4/1/18 - Part 2 | 4/1/18 - Part 1 | 3/1/18 | 2/1/18 - Part 2 | 2/1/18 - Part 1 | Weird Dream 4 Years Ago | 1/1/18 New Years Day