Morning Everyone,
It's been a couple of days since I last wrote about my dreams. I have been feeling a little bit worse for wear. I've been trying to shake this cold off for the past two weeks and I still feel pretty ropey. I have had a few dreams over the last couple of nights, so I am going to bullet point them as it's quite a lot to remember. A least I can share them with you since I feel a little better. Enjoy!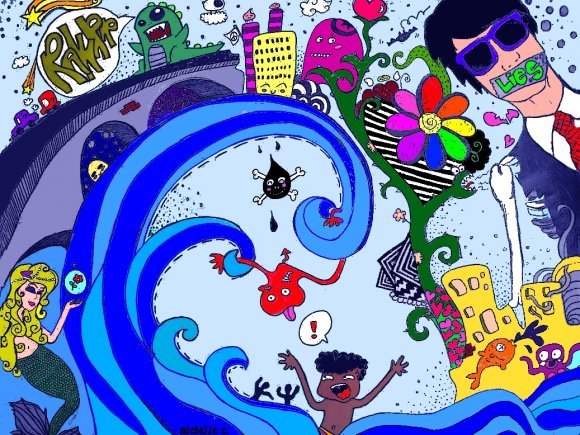 Monday 29th January 2018
I dreamed my next door neighbours were having a new driveway fitted. I thought this was strange as they recently had done theirs and it looks immaculate.

I was driving round roads around where my Granny used to live. I was following some of her friends to a sports centre in a field

I dreamed about the men who recently laid my new flooring. They were now working on my front garden. One was in a sun lounger and he looked like he was falling out of consciousness. The other man had a can of 'dick wash'. My mouth was full and I was trying not to laugh!

I saw a friend from high school. He came over to talk to me about something. I can't remember what we were talking about. All I know is I wanted to 'put it about' to everyone.

My husband had bought me a new watch. It was very similar to the iPhone, however this one had a giant screen like a TV. I had to feed the screen onto some nylon loops of the metal watch strap. The nylon loops came off the strap and it was impossible to fix the screen to it. Then I saw underneath the loops was a clip that was meant to be used to fit the screen to the watch strap. Although this wouldn't have been possible as there was no way of getting to the clip unless the loops were broken.
So Steemers, I still can remember the dreams I had, although maybe not in detail as I would usually remember. Still, I had quite a few by the looks of it. These may not be the most exciting dreams I've had but I'm sure they must still mean something. By the way, I have no idea what 'dick wash' is. All I remember was it was in a can, like a can of soda. I hope it wasn't a drink. It doesn't sound very nice! I hope you liked these dreams anyway.
If you enjoyed this dream, why not read my diary.
Dream Diary
January
28/1/18 - Part 2 | 28/1/18 - Part 1 | 26/1/18 | 25/1/18 | 24/1/18 | 23/1/18 | 22/1/18 | 21/1/18 | 20/1/18 | 19/1/18 | 18/1/18 - Part 2 | 18/1/18 - Part 1 | 17/1/18 | 16/1/18 - Part 2 | 16/1/18 - Part 1 | 15/1/18 | Weird Dream 4 Years Ago | 14/1/18 | 13/1/18 - Part 2 | 13/1/18 - Part 1 | 12/1/18 - Part 2 | 12/1/18 - Part 1 | 11/1/18 - Part 2 | 11/1/18 - Part 1 | 10/1/18 | 9/1/18 - Part 2 | 9/1/18 - Part 1 | 8/1/18 | 7/1/18 | 6/1/18 | 5/1/18 | 4/1/18 - Part 2 | 4/1/18 - Part 1 | 3/1/18 | 2/1/18 - Part 2 | 2/1/18 - Part 1 | Weird Dream 4 Years Ago | 1/1/18 New Years Day