Morning All,
I've been awake since 4:30am. I didn't go back to sleep this time. As much as I tried, I just couldn't. I had my eye mask on, I tried to fluff my pillows, nothing was woking! I just stayed awake for a few hours then decided to get up and exercise.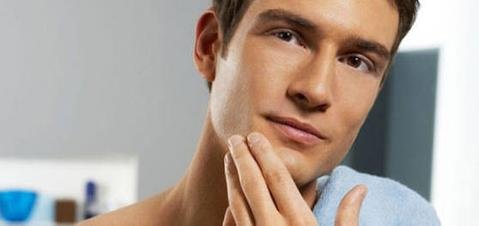 Tuesday 29th May 2018
I dreamed I was with my friend and my neighbour. My friend was sat in the middle. We were just sat talking in some random living room in front of the TV. I saw an advert that showed a man wet shaving. After he shaved, he put his hand up to his face and started to feel how smooth and silky the bottom of his face and chin was. The thing is, when he was touching himself, it felt like he was touching me… but he wasn't touching my face! I turned to my friend and said "I have something to tell you, but I have to tell you later."


Then I dreamed about doing my nails. I had to keep putting fibreglass over them as they were full of splits. Then I used black nail polish. I wasn't happy with it and I was desperate to get everything off my nails as quickly as I could. The colour was being really stubborn and my hands and nails looked like a mess. Next thing I know, I saw my friend who is a nail technician. She didn't see me as I was peering from behind a chair or something so she couldn't see me. She was doing a client's nails. I heard her say to her client that she has been to so many consultations for a boob job and offered appointments to have it done, but all the time it clashed with her client's appointments.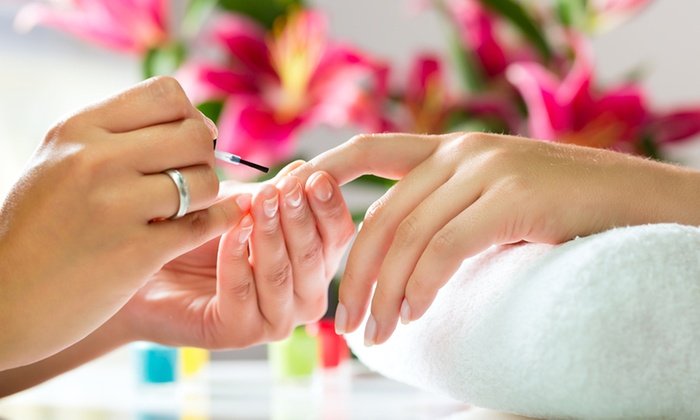 The first dream was quite strange. A man shaving, touching his face, but I feel his touch? That's really odd! I can't wait to tell my friend about the dream later on. I wonder what she will say. It's not the first time I have dreamed about doing my nails. I have them all the time. It has been a while since I last dreamed about them. I used to love wearing black when I was younger. I'm not such a fan of it now. The last time I did it, I had to remove everything and start again. Black nails looked awful! I haven't seen my friend for a long time. She used to do my nails. I think she will be quote amused if I tell her I dreamed about her wanting a boob job. Her boobs are great! She definitely doesn't need one.
If you enjoyed this dream, why not read my diary.
Dream Diary
May
28/5/18 | 27/5/18 | 25/5/18 | 24/5/18 | 23/5/18 | 22/5/18 | 21/5/18 | 20/5/18 | 19/5/18 | 18/5/18 | 17/5/18 | 16/5/18 | 15/5/18 | 14/5/18 | 13/5/18 | 12/5/18 | 10/5/18 | 9/5/18 | 7/5/18 | 6/5/18 | 4/5/18 | 3/5/18 | 2/5/18 | 1/5/18
April
30/4/18 | 29/4/18 | 25/4/18 | 24/4/18 | 23/4/18 | 21/4/18 | 17/4/18 | 16/4/18 | 15/4/18 | 14/4/18 | 13/4/18 | 12/4/18 | 11/4/18 | 10/4/18 | 9/4/18 | 8/4/80 | 7/4/18 | 6/4/18 | 5/4/18 | 4/4/18 | 3/4/18 | 2/4/18 | 1/4/18
March
31/3/18 | 30/3/18 | 29/3/18 | 28/3/18 | 27/3/18 | 26/3/18 | 25/3/18 | 24/3/18 | 23/3/18 | 22/3/18 | 21/3/18 | 20/3/18 | 19/3/18 | 18/3/18 | 17/3/18 | 16/3/18 | 15/3/18 | 14/3/18 | 13/3/18 | 12/3/18 | 11/3/18 | 10/3/18 | 9/3/18 | 8/3/18 | 7/3/18 | 6/3/18 | 5/3/18 | 4/3/18 | 3/3/18 | 2/3/18 | 1/3/18
February
28/2/18 | 27/2/18 | 26/2/18 | 25/2/18 | 24/2/18 | 23/2/18 | 22/2/28 | 21/2/18 | 20/2/18 | 19/2/18 | 18/2/18 | 17/2/18 | 16/2/18 | 15/2/18 | 14/2/18 | 13/2/18 | 12/2/18 | 11/2/18 | 10/2/18 | 9/2/18 | 8/2/18 | 7/2/18 | 6/11/18 | 5/2/18 | 4/2/18 - Part 2 | 4/2/18 - Part 1 | 2/2/18 | 1/2/18 - Part 2 | 1/2/18 - Part 1
January
30/1/18 | 29/1/18 | 28/1/18 - Part 2 | 28/1/18 - Part 1 | 26/1/18 | 25/1/18 | 24/1/18 | 23/1/18 | 22/1/18 | 21/1/18 | 20/1/18 | 19/1/18 | 18/1/18 - Part 2 | 18/1/18 - Part 1 | 17/1/18 | 16/1/18 - Part 2 | 16/1/18 - Part 1 | 15/1/18 | Weird Dream 4 Years Ago | 14/1/18 | 13/1/18 - Part 2 | 13/1/18 - Part 1 | 12/1/18 - Part 2 | 12/1/18 - Part 1 | 11/1/18 - Part 2 | 11/1/18 - Part 1 | 10/1/18 | 9/1/18 - Part 2 | 9/1/18 - Part 1 | 8/1/18 | 7/1/18 | 6/1/18 | 5/1/18 | 4/1/18 - Part 2 | 4/1/18 - Part 1 | 3/1/18 | 2/1/18 - Part 2 | 2/1/18 - Part 1 | Weird Dream 4 Years Ago | 1/1/18 New Years Day