Morning Everyone,
I'm up early today because it's my birthday! I did have three Krispy Kreme donuts last night as a pre birthday snack. Plus it was Saturday night and I must have something sweet on a Saturday!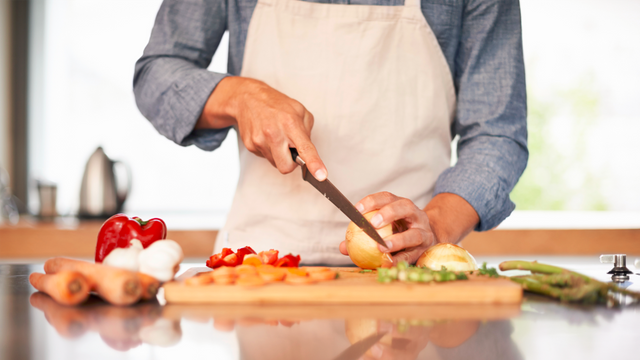 Saturday 7th April 2018
I dreamed I was in a house and I had prepared a chicken dish for someone I was on a date with. The chicken pieces were marinating. Some pieces were in sealed plastic bags and other pieces were in a tray. I was in some kitchen that was supposedly my brother's and his wife's. I tried to look for some space in the oven. I couldn't tell what was an oven and what was a refrigerator. Everything was full of pre cooked food. Even when you removed the food, the space was so small. I kept opening lots of doors and there was bags of fruit everywhere! I tried to make my dishes smaller. There was a tray of chicken pieces that I removed chicken heads, feet and wings, just so I could get at least something in the cooker. Then I said to myself "I wish I suggested going out for something to eat, rather than me cook dinner!".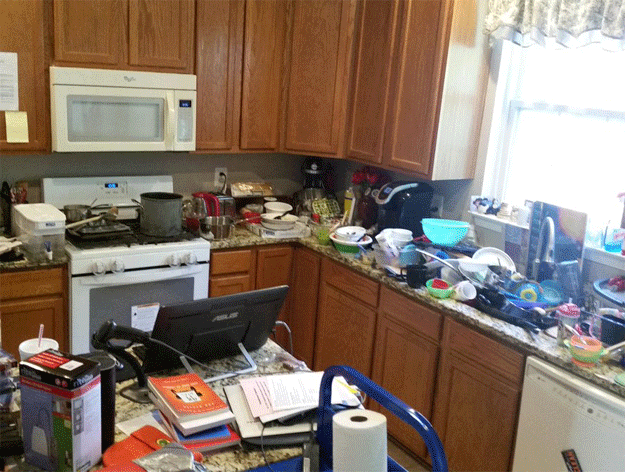 I do love my food. I don't know why I would be cooking in someone else's house if I was making dinner. I have never seen a kitchen so complicated. I struggled to find any cooking space. I don't know why I saw sackfuls of fruit everywhere either. I have never cooked chicken heads or feet before. That sounds gross! This is definitely one dream I won't forget in a hurry… all for the wrong reasons.
If you enjoyed this dream, why not read my diary.
Dream Diary
April
6/4/18 | 5/4/18 | 4/4/18 | 3/4/18 | 2/4/18 | 1/4/18
March
31/3/18 | 30/3/18 | 29/3/18 | 28/3/18 | 27/3/18 | 26/3/18 | 25/3/18 | 24/3/18 | 23/3/18 | 22/3/18 | 21/3/18 | 20/3/18 | 19/3/18 | 18/3/18 | 17/3/18 | 16/3/18 | 15/3/18 | 14/3/18 | 13/3/18 | 12/3/18 | 11/3/18 | 10/3/18 | 9/3/18 | 8/3/18 | 7/3/18 | 6/3/18 | 5/3/18 | 4/3/18 | 3/3/18 | 2/3/18 | 1/3/18
February
28/2/18 | 27/2/18 | 26/2/18 | 25/2/18 | 24/2/18 | 23/2/18 | 22/2/28 | 21/2/18 | 20/2/18 | 19/2/18 | 18/2/18 | 17/2/18 | 16/2/18 | 15/2/18 | 14/2/18 | 13/2/18 | 12/2/18 | 11/2/18 | 10/2/18 | 9/2/18 | 8/2/18 | 7/2/18 | 6/11/18 | 5/2/18 | 4/2/18 - Part 2 | 4/2/18 - Part 1 | 2/2/18 | 1/2/18 - Part 2 | 1/2/18 - Part 1
January
30/1/18 | 29/1/18 | 28/1/18 - Part 2 | 28/1/18 - Part 1 | 26/1/18 | 25/1/18 | 24/1/18 | 23/1/18 | 22/1/18 | 21/1/18 | 20/1/18 | 19/1/18 | 18/1/18 - Part 2 | 18/1/18 - Part 1 | 17/1/18 | 16/1/18 - Part 2 | 16/1/18 - Part 1 | 15/1/18 | Weird Dream 4 Years Ago | 14/1/18 | 13/1/18 - Part 2 | 13/1/18 - Part 1 | 12/1/18 - Part 2 | 12/1/18 - Part 1 | 11/1/18 - Part 2 | 11/1/18 - Part 1 | 10/1/18 | 9/1/18 - Part 2 | 9/1/18 - Part 1 | 8/1/18 | 7/1/18 | 6/1/18 | 5/1/18 | 4/1/18 - Part 2 | 4/1/18 - Part 1 | 3/1/18 | 2/1/18 - Part 2 | 2/1/18 - Part 1 | Weird Dream 4 Years Ago | 1/1/18 New Years Day