Morning Everyone!
I actually thought it was going to be nice and sunny today, so I decided to put on my sports combat pants and a neon top. I look really summery! Thing is, I feel really cold. The weather report said it was going to be warm. In my opinion, they got it wrong! Anyway, here is last nights dream.

Saturday 19th May 2018
I dreamed I was at the supermarket where I used to work when I was in my teens. I was really hungry and used a vending machine to get a sandwich. I wanted ham and mustard, but tuna and cucumber came out. I was there with one of the women I used to work with a number of years back. I put some more money into the machine as it was 2 for £2. The woman wanted a sandwich too. The machine was going ballistic. The sandwich did drop but so did cottage cheese and 2 tubs of butter. I put the butter on the shelf. My hands were covered though as the lids wouldn't stay on. I ran upstairs as fast as I could as I wanted to beat the lift to the top. I went into the toilet. The toilet looked like a large hotel bathroom. It had black marble and LED lights everywhere.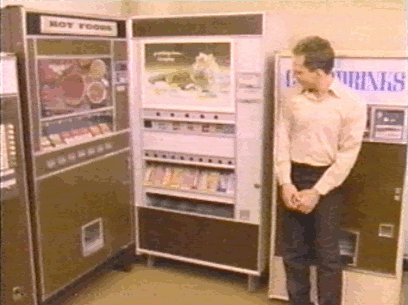 Then I dreamed I was following my husband on the road. He kept changing lanes and I found it very difficult to follow him because there were so many cars in front of me.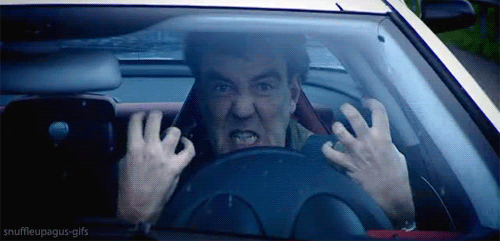 This dream did make me laugh. The vending machine was making so much noise and it key shaking before it released loads of goods. I hate having butter on my hands though. It's so greasy and hard to get off. I don't know why I dreamed I was after a particular sandwich or why the woman I used to work with was there. I keep dreaming about cars lately. I hate it when you are following someone and they drive like they are on a mission and forget there is someone there who has to keep up.
If you enjoyed this dream, why not read my diary.
Dream Diary
May
18/5/18 | 17/5/18 | 16/5/18 | 15/5/18 | 14/5/18 | 13/5/18 | 12/5/18 | 10/5/18 | 9/5/18 | 7/5/18 | 6/5/18 | 4/5/18 | 3/5/18 | 2/5/18 | 1/5/18
April
30/4/18 | 29/4/18 | 25/4/18 | 24/4/18 | 23/4/18 | 21/4/18 | 17/4/18 | 16/4/18 | 15/4/18 | 14/4/18 | 13/4/18 | 12/4/18 | 11/4/18 | 10/4/18 | 9/4/18 | 8/4/80 | 7/4/18 | 6/4/18 | 5/4/18 | 4/4/18 | 3/4/18 | 2/4/18 | 1/4/18
March
31/3/18 | 30/3/18 | 29/3/18 | 28/3/18 | 27/3/18 | 26/3/18 | 25/3/18 | 24/3/18 | 23/3/18 | 22/3/18 | 21/3/18 | 20/3/18 | 19/3/18 | 18/3/18 | 17/3/18 | 16/3/18 | 15/3/18 | 14/3/18 | 13/3/18 | 12/3/18 | 11/3/18 | 10/3/18 | 9/3/18 | 8/3/18 | 7/3/18 | 6/3/18 | 5/3/18 | 4/3/18 | 3/3/18 | 2/3/18 | 1/3/18
February
28/2/18 | 27/2/18 | 26/2/18 | 25/2/18 | 24/2/18 | 23/2/18 | 22/2/28 | 21/2/18 | 20/2/18 | 19/2/18 | 18/2/18 | 17/2/18 | 16/2/18 | 15/2/18 | 14/2/18 | 13/2/18 | 12/2/18 | 11/2/18 | 10/2/18 | 9/2/18 | 8/2/18 | 7/2/18 | 6/11/18 | 5/2/18 | 4/2/18 - Part 2 | 4/2/18 - Part 1 | 2/2/18 | 1/2/18 - Part 2 | 1/2/18 - Part 1
January
30/1/18 | 29/1/18 | 28/1/18 - Part 2 | 28/1/18 - Part 1 | 26/1/18 | 25/1/18 | 24/1/18 | 23/1/18 | 22/1/18 | 21/1/18 | 20/1/18 | 19/1/18 | 18/1/18 - Part 2 | 18/1/18 - Part 1 | 17/1/18 | 16/1/18 - Part 2 | 16/1/18 - Part 1 | 15/1/18 | Weird Dream 4 Years Ago | 14/1/18 | 13/1/18 - Part 2 | 13/1/18 - Part 1 | 12/1/18 - Part 2 | 12/1/18 - Part 1 | 11/1/18 - Part 2 | 11/1/18 - Part 1 | 10/1/18 | 9/1/18 - Part 2 | 9/1/18 - Part 1 | 8/1/18 | 7/1/18 | 6/1/18 | 5/1/18 | 4/1/18 - Part 2 | 4/1/18 - Part 1 | 3/1/18 | 2/1/18 - Part 2 | 2/1/18 - Part 1 | Weird Dream 4 Years Ago | 1/1/18 New Years Day