Good Afternoon All,
Last night I fell asleep watching TV. I really wanted to eat something sweet, but I put it off because it was getting late and I didn't want the sugar to keep me up. I went without. I wasn't happy at the time, but I was glad this morning. Here is last night's dream.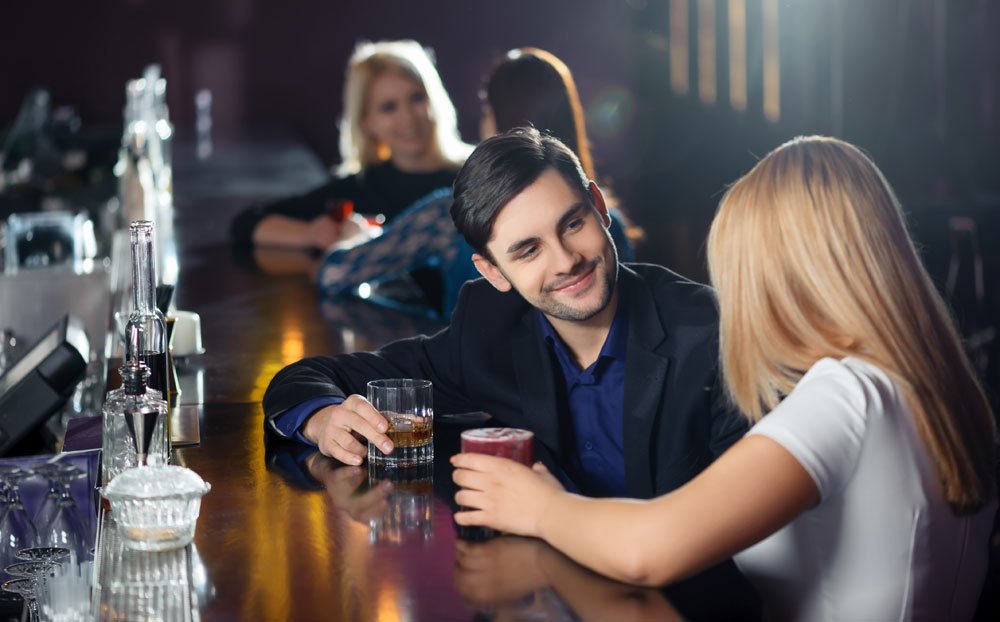 Tuesday 11th September 2018
I dreamt I caught up with someone I hadn't seen for almost 20 years. I was standing at a bar and he was standing next to me. We started to talk about old times and new. Then his partner came up next to me and said "Can I help you with something?" I think she thought I was coming on to her partner. I replied to her "No… We haven't seen each other in 20 years!" She had such a foul look on her face and didn't say anything to me. Next thing I know I was somewhere else and I ended up in bed with this guy.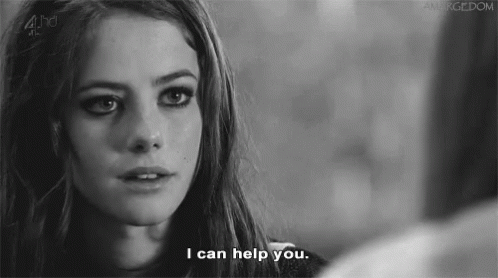 Then my dream changed. I was with some lady and she was painting her nails with the tiniest brush I have ever seen. Her nails were quite long and she was painting her nails with really small strokes in quite a few different colours. The painting didn't stop at her nails though. She painted her fingers and all the way up her arm to her shoulder. Then I remember I took a big wadge of cotton wool, soaked it in nail polish remover and stroked it all the way up my arm, as if I was the one who had all the nail polish on me.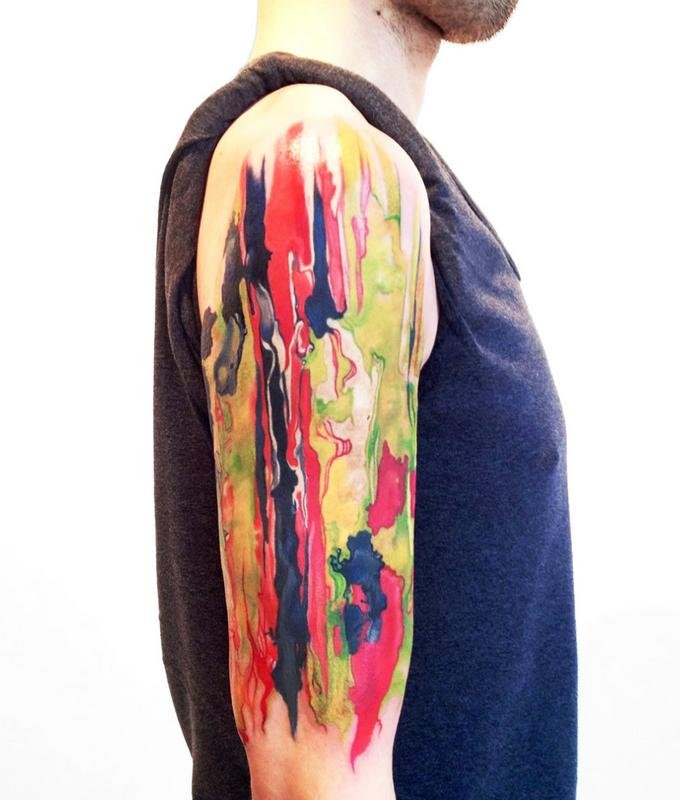 Ok, what surprised me about this dream is the first one. It actually made reference to the dream I had the night before. I recently got in touch with this person on social media. We were chatting quite a bit. He told me he was going away on holiday for 2 weeks and he was looking forward to chat when he got back. Yesterday, I liked a couple of his posts, then in the evening he had blocked me!!! Seriously? One, I hadn't done anything wrong and two, the dream I had the previous night was about someone blocking me on social media. How can I dream about it and then it actually happening the next day but with a different person. Was it a premonition? As for the second dream. Why do I keep dreaming about nails and polish?? My regular followers will know about the other dreams I am talking about. Who on earth would put nail polish on their fingers, let alone all the way up their arm! Also, why was it me who wiped my arm down? I wasn't the one who was stupid enough to paint my arm! What does this all mean???
If you enjoyed this dream, why not read my diary.
Dream Diary
September
10/9/18
August
31/8/18 | 23/8/18 | 22/8/18 | 21/8/18 | 20/8/18 | 19/8/18 | 18/7/18 | 17/8/18 | 16/8/18 | 15/8/18 | 14/8/18 | 13/8/18 | 12/8/18 | 6/8/18 | 2/8/18 | 1/8/18
July
31/7/18 | 30/7/18 | 29/7/18 | 23/7/18 | 22/7/18 | 19/7/18 | 18/7/18 | 17/7/18 | 16/7/18 | 15/7/18 | 12/7/18 | 11/7/18 | 10/7/18 | 9/7/18 | 8/7/18 | 5/7/18 - Part 2 | 5/7/18 - Part 1 | 4/7/18 | 3/7/18 | 2/7/18 | 1/7/18
June
30/6/18 | 29/6/18 | 28/6/18 | 27/6/18 | 26/6/18 | 25/6/18 | 24/6/18 | 20/6/18 | 19/6/18 | 18/6/18 | 17/6/18 | 15/6/18 | 13/6/18 | 12/6/18 | 11/6/18 | 10/6/18 | 9/6/18 | 8/6/18 | 6/6/18 | 5/6/18 | 4/6/18 | 3/6/18 | 2/6/18
May
31/5/18 | 30/5/18 | 29/5/18 | 28/5/18 | 27/5/18 | 25/5/18 | 24/5/18 | 23/5/18 | 22/5/18 | 21/5/18 | 20/5/18 | 19/5/18 | 18/5/18 | 17/5/18 | 16/5/18 | 15/5/18 | 14/5/18 | 13/5/18 | 12/5/18 | 10/5/18 | 9/5/18 | 7/5/18 | 6/5/18 | 4/5/18 | 3/5/18 | 2/5/18 | 1/5/18
April
30/4/18 | 29/4/18 | 25/4/18 | 24/4/18 | 23/4/18 | 21/4/18 | 17/4/18 | 16/4/18 | 15/4/18 | 14/4/18 | 13/4/18 | 12/4/18 | 11/4/18 | 10/4/18 | 9/4/18 | 8/4/80 | 7/4/18 | 6/4/18 | 5/4/18 | 4/4/18 | 3/4/18 | 2/4/18 | 1/4/18
March
31/3/18 | 30/3/18 | 29/3/18 | 28/3/18 | 27/3/18 | 26/3/18 | 25/3/18 | 24/3/18 | 23/3/18 | 22/3/18 | 21/3/18 | 20/3/18 | 19/3/18 | 18/3/18 | 17/3/18 | 16/3/18 | 15/3/18 | 14/3/18 | 13/3/18 | 12/3/18 | 11/3/18 | 10/3/18 | 9/3/18 | 8/3/18 | 7/3/18 | 6/3/18 | 5/3/18 | 4/3/18 | 3/3/18 | 2/3/18 | 1/3/18
February
28/2/18 | 27/2/18 | 26/2/18 | 25/2/18 | 24/2/18 | 23/2/18 | 22/2/28 | 21/2/18 | 20/2/18 | 19/2/18 | 18/2/18 | 17/2/18 | 16/2/18 | 15/2/18 | 14/2/18 | 13/2/18 | 12/2/18 | 11/2/18 | 10/2/18 | 9/2/18 | 8/2/18 | 7/2/18 | 6/11/18 | 5/2/18 | 4/2/18 - Part 2 | 4/2/18 - Part 1 | 2/2/18 | 1/2/18 - Part 2 | 1/2/18 - Part 1
January
30/1/18 | 29/1/18 | 28/1/18 - Part 2 | 28/1/18 - Part 1 | 26/1/18 | 25/1/18 | 24/1/18 | 23/1/18 | 22/1/18 | 21/1/18 | 20/1/18 | 19/1/18 | 18/1/18 - Part 2 | 18/1/18 - Part 1 | 17/1/18 | 16/1/18 - Part 2 | 16/1/18 - Part 1 | 15/1/18 | Weird Dream 4 Years Ago | 14/1/18 | 13/1/18 - Part 2 | 13/1/18 - Part 1 | 12/1/18 - Part 2 | 12/1/18 - Part 1 | 11/1/18 - Part 2 | 11/1/18 - Part 1 | 10/1/18 | 9/1/18 - Part 2 | 9/1/18 - Part 1 | 8/1/18 | 7/1/18 | 6/1/18 | 5/1/18 | 4/1/18 - Part 2 | 4/1/18 - Part 1 | 3/1/18 | 2/1/18 - Part 2 | 2/1/18 - Part 1 | Weird Dream 4 Years Ago | 1/1/18 New Years Day