Afternoon All,
I have just posted my dream from Wednesday night, now I have last night's dream. I didn't have a good sleep last night. I was awake from 2am and I didn't fall back to sleep until 4am. I even got out of bed during that time and sat outside for a bit, hoping the fresh air was going to make me tired. I did wake up after 8am so I must have needed the sleep. The last thing I wanted to do was my bodyweight exercises, but I'm glad I did. Here is last night's dream.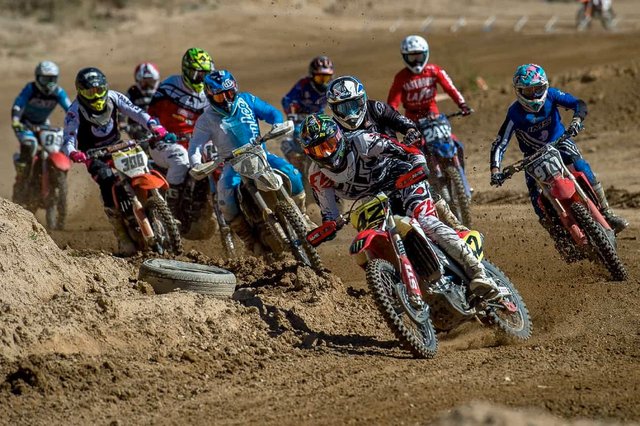 Thursday 2nd August 2018
I dreamed I was watching a motocross event. It looked like a rider was injured in a crash with another rider. The rider who wasn't injured helped the injured one to safety. The injured man had to lean over the bike sideways. He was struggling to get on, but once he was on, they both rode away.

Keeping with the motocross theme, I dreamed there was another event going on. This was like nothing I had ever seen before. There were enormous tree trunks that were cut into giant batons. They must of had a 5 foot radius and were about 20 feet tall. There were 5 of these 'batons' in different places. The aim of the game was to knock down the batons by riding into them off a jump and rebounding off them to knock down the others. I don't know why, but the only way a rider was able to have a go was by having a single tooth as a 'token'. I saw a girl and she kept pulling her teeth out one by one. Eventually she said she couldn't pull anymore out or she wouldn't have any left… but she still continued to pull them out. One rider did have a go. He came off a ramp and was going into the batons as he should, but then I saw a pile of mashed potato and I said he had to hit this one as well.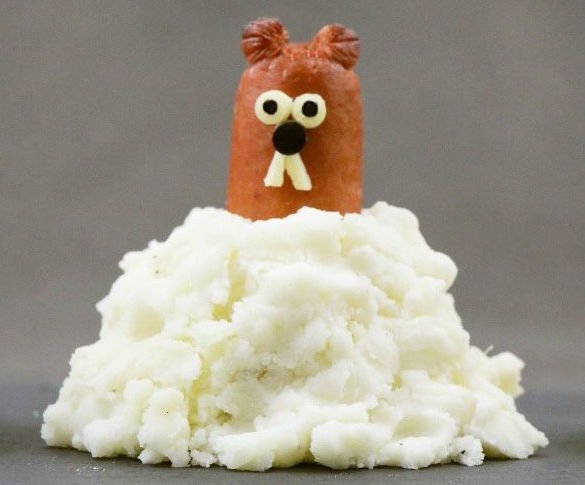 Quite a different dream to the one from the previous night. I think the most interesting thing about my dream was the girl pulling her teeth out and than dreaming about the pile of mashed potato. That has to be the most random thing to ever appear in a sporting event.
If you enjoyed this dream, why not read my diary.
Dream Diary
August
1/8/18
July
31/7/18 | 30/7/18 | 29/7/18 | 23/7/18 | 22/7/18 | 19/7/18 | 18/7/18 | 17/7/18 | 16/7/18 | 15/7/18 | 12/7/18 | 11/7/18 | 10/7/18 | 9/7/18 | 8/7/18 | 5/7/18 - Part 2 | 5/7/18 - Part 1 | 4/7/18 | 3/7/18 | 2/7/18 | 1/7/18
June
30/6/18 | 29/6/18 | 28/6/18 | 27/6/18 | 26/6/18 | 25/6/18 | 24/6/18 | 20/6/18 | 19/6/18 | 18/6/18 | 17/6/18 | 15/6/18 | 13/6/18 | 12/6/18 | 11/6/18 | 10/6/18 | 9/6/18 | 8/6/18 | 6/6/18 | 5/6/18 | 4/6/18 | 3/6/18 | 2/6/18
May
31/5/18 | 30/5/18 | 29/5/18 | 28/5/18 | 27/5/18 | 25/5/18 | 24/5/18 | 23/5/18 | 22/5/18 | 21/5/18 | 20/5/18 | 19/5/18 | 18/5/18 | 17/5/18 | 16/5/18 | 15/5/18 | 14/5/18 | 13/5/18 | 12/5/18 | 10/5/18 | 9/5/18 | 7/5/18 | 6/5/18 | 4/5/18 | 3/5/18 | 2/5/18 | 1/5/18
April
30/4/18 | 29/4/18 | 25/4/18 | 24/4/18 | 23/4/18 | 21/4/18 | 17/4/18 | 16/4/18 | 15/4/18 | 14/4/18 | 13/4/18 | 12/4/18 | 11/4/18 | 10/4/18 | 9/4/18 | 8/4/80 | 7/4/18 | 6/4/18 | 5/4/18 | 4/4/18 | 3/4/18 | 2/4/18 | 1/4/18
March
31/3/18 | 30/3/18 | 29/3/18 | 28/3/18 | 27/3/18 | 26/3/18 | 25/3/18 | 24/3/18 | 23/3/18 | 22/3/18 | 21/3/18 | 20/3/18 | 19/3/18 | 18/3/18 | 17/3/18 | 16/3/18 | 15/3/18 | 14/3/18 | 13/3/18 | 12/3/18 | 11/3/18 | 10/3/18 | 9/3/18 | 8/3/18 | 7/3/18 | 6/3/18 | 5/3/18 | 4/3/18 | 3/3/18 | 2/3/18 | 1/3/18
February
28/2/18 | 27/2/18 | 26/2/18 | 25/2/18 | 24/2/18 | 23/2/18 | 22/2/28 | 21/2/18 | 20/2/18 | 19/2/18 | 18/2/18 | 17/2/18 | 16/2/18 | 15/2/18 | 14/2/18 | 13/2/18 | 12/2/18 | 11/2/18 | 10/2/18 | 9/2/18 | 8/2/18 | 7/2/18 | 6/11/18 | 5/2/18 | 4/2/18 - Part 2 | 4/2/18 - Part 1 | 2/2/18 | 1/2/18 - Part 2 | 1/2/18 - Part 1
January
30/1/18 | 29/1/18 | 28/1/18 - Part 2 | 28/1/18 - Part 1 | 26/1/18 | 25/1/18 | 24/1/18 | 23/1/18 | 22/1/18 | 21/1/18 | 20/1/18 | 19/1/18 | 18/1/18 - Part 2 | 18/1/18 - Part 1 | 17/1/18 | 16/1/18 - Part 2 | 16/1/18 - Part 1 | 15/1/18 | Weird Dream 4 Years Ago | 14/1/18 | 13/1/18 - Part 2 | 13/1/18 - Part 1 | 12/1/18 - Part 2 | 12/1/18 - Part 1 | 11/1/18 - Part 2 | 11/1/18 - Part 1 | 10/1/18 | 9/1/18 - Part 2 | 9/1/18 - Part 1 | 8/1/18 | 7/1/18 | 6/1/18 | 5/1/18 | 4/1/18 - Part 2 | 4/1/18 - Part 1 | 3/1/18 | 2/1/18 - Part 2 | 2/1/18 - Part 1 | Weird Dream 4 Years Ago | 1/1/18 New Years Day