Good Morning!
After all what I said yesterday about sleeping so good and thinking I got my body clock back on track… well I must have got it massively wrong! I couldn't sleep at all last night. I did have a couple of hours of broken sleep and I had a couple of hours in the morning. Must have been because of the World Cup…. It's not coming home!!! Would like to point out that the ref was complete biased!… Not that I'm bitter or anything. Still we have the play off for third place to go. Come on England!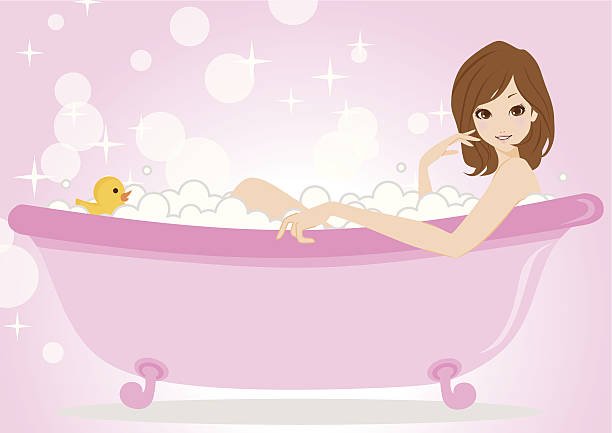 Wednesday 11th July 2018
I dreamed I was in a bath and the window was open. My friend Paul was outside and he threw to me a lime through the window. I kept throwing it back. I was surprised I managed to get it through there window. It wasn't wide open. It was a top window that was open just enough to let some air in. On the other hand, the lime wasn't a piece of fruit. It was a lime shaped soap! We kept throwing the lime soap back and forth to one another. Then on my last throw the soap had split in half and I tried to hide in the bath by sinking into the water.


I had a second dream about a cake! The cake was dome shaped and it had a couple of animals on it. I didn't want the animals all on one side. I cut the icing off the dome using a pair of scissors and then i used a knife to peel off the icing round the side. The cake was rainbow cake. I never did manage to do with the cake what I wanted. The cake looked like rainbow swiss roll and it had turned into a tractor!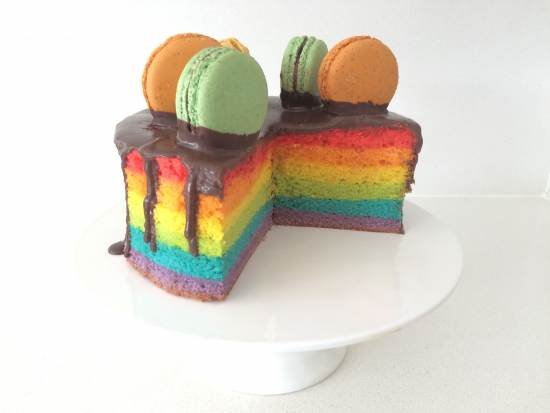 For someone who didn't sleep too good, these dreams were out of the ordinary. I do love a lime squeezed into drinks or eating a huge key lime pie to myself. The soap did remind me of my late Granny's bathroom. When I was a kid, she had a glass jar that was full of soap shaped like fruit. I definitely remember the green apple ones. Maybe this was her making an appearance in some strange way. I'm not a fan of rainbow cake as I feel like it's full of E numbers and nothing else. It was quite satisfying cutting the icing off with the scissors. I would never make such a mess of a cake though!
If you enjoyed this dream, why not read my diary.
Dream Diary
July
10/7/18 | 9/7/18 | 8/7/18 | 5/7/18 - Part 2 | 5/7/18 - Part 1 | 4/7/18 | 3/7/18 | 2/7/18 | 1/7/18
June
30/6/18 | 29/6/18 | 28/6/18 | 27/6/18 | 26/6/18 | 25/6/18 | 24/6/18 | 20/6/18 | 19/6/18 | 18/6/18 | 17/6/18 | 15/6/18 | 13/6/18 | 12/6/18 | 11/6/18 | 10/6/18 | 9/6/18 | 8/6/18 | 6/6/18 | 5/6/18 | 4/6/18 | 3/6/18 | 2/6/18
May
31/5/18 | 30/5/18 | 29/5/18 | 28/5/18 | 27/5/18 | 25/5/18 | 24/5/18 | 23/5/18 | 22/5/18 | 21/5/18 | 20/5/18 | 19/5/18 | 18/5/18 | 17/5/18 | 16/5/18 | 15/5/18 | 14/5/18 | 13/5/18 | 12/5/18 | 10/5/18 | 9/5/18 | 7/5/18 | 6/5/18 | 4/5/18 | 3/5/18 | 2/5/18 | 1/5/18
April
30/4/18 | 29/4/18 | 25/4/18 | 24/4/18 | 23/4/18 | 21/4/18 | 17/4/18 | 16/4/18 | 15/4/18 | 14/4/18 | 13/4/18 | 12/4/18 | 11/4/18 | 10/4/18 | 9/4/18 | 8/4/80 | 7/4/18 | 6/4/18 | 5/4/18 | 4/4/18 | 3/4/18 | 2/4/18 | 1/4/18
March
31/3/18 | 30/3/18 | 29/3/18 | 28/3/18 | 27/3/18 | 26/3/18 | 25/3/18 | 24/3/18 | 23/3/18 | 22/3/18 | 21/3/18 | 20/3/18 | 19/3/18 | 18/3/18 | 17/3/18 | 16/3/18 | 15/3/18 | 14/3/18 | 13/3/18 | 12/3/18 | 11/3/18 | 10/3/18 | 9/3/18 | 8/3/18 | 7/3/18 | 6/3/18 | 5/3/18 | 4/3/18 | 3/3/18 | 2/3/18 | 1/3/18
February
28/2/18 | 27/2/18 | 26/2/18 | 25/2/18 | 24/2/18 | 23/2/18 | 22/2/28 | 21/2/18 | 20/2/18 | 19/2/18 | 18/2/18 | 17/2/18 | 16/2/18 | 15/2/18 | 14/2/18 | 13/2/18 | 12/2/18 | 11/2/18 | 10/2/18 | 9/2/18 | 8/2/18 | 7/2/18 | 6/11/18 | 5/2/18 | 4/2/18 - Part 2 | 4/2/18 - Part 1 | 2/2/18 | 1/2/18 - Part 2 | 1/2/18 - Part 1
January
30/1/18 | 29/1/18 | 28/1/18 - Part 2 | 28/1/18 - Part 1 | 26/1/18 | 25/1/18 | 24/1/18 | 23/1/18 | 22/1/18 | 21/1/18 | 20/1/18 | 19/1/18 | 18/1/18 - Part 2 | 18/1/18 - Part 1 | 17/1/18 | 16/1/18 - Part 2 | 16/1/18 - Part 1 | 15/1/18 | Weird Dream 4 Years Ago | 14/1/18 | 13/1/18 - Part 2 | 13/1/18 - Part 1 | 12/1/18 - Part 2 | 12/1/18 - Part 1 | 11/1/18 - Part 2 | 11/1/18 - Part 1 | 10/1/18 | 9/1/18 - Part 2 | 9/1/18 - Part 1 | 8/1/18 | 7/1/18 | 6/1/18 | 5/1/18 | 4/1/18 - Part 2 | 4/1/18 - Part 1 | 3/1/18 | 2/1/18 - Part 2 | 2/1/18 - Part 1 | Weird Dream 4 Years Ago | 1/1/18 New Years Day