Hello again Steemit,
So here is the follow up of my dreams from last night. I hope you enjoyed the first part. Here are the next set of dreams!! I hope you like them!!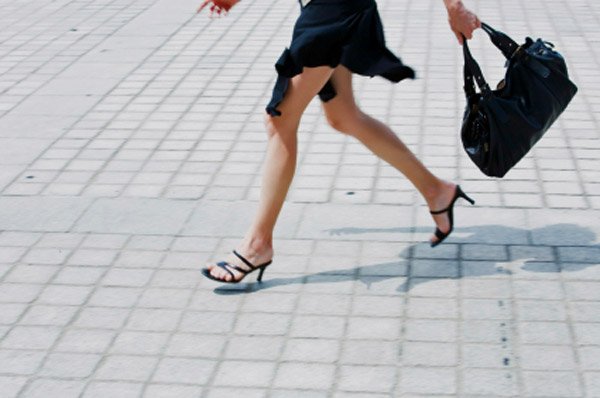 Sunday 28th January 2018 (Part 2)
I dreamed I woke up late for my chiropractor appointment. I had less than half an hour until I had to be there. It takes me 30 minutes on a good day to get ready quickly, so I knew I wasn't going to make it. Nevertheless I gave it a go to get there. My dream changed to the area of where I was supposed to be. I was walking so quickly. I came across an old man on a stretcher. His head was covered in blood and his skin looked so purple. I think he was dead! As I was walking to my destination, my knickers kept coming down and falling around my ankles getting tied up around my heels and tripping me over. I would never wear heels if I had to be anywhere in a hurry! So I took off my knickers and made my way to my appointment.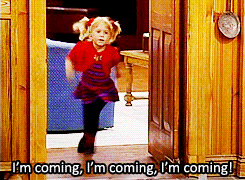 I dreamed about my friend Faz's daughter. She is only 6 years old. She was making biscuits in all sorts of shapes from octopuses, anchors, mermaids… there's a theme building here. They were all decorated like they had come from a special bakery. The attention to detail was amazing! I said to Faz "You daughter is so talented!"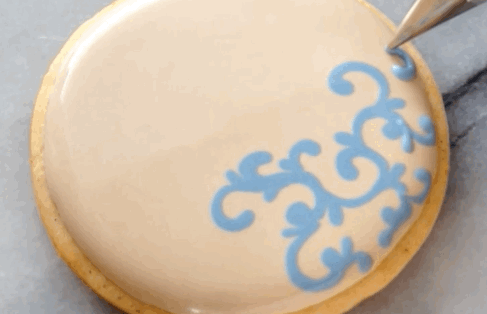 Finally I dreamed about being in a bar with my friend Roberto. I used to work with him about 9 years ago. We were wearing cowboy hats. I ended up wearing two! The first one was a dark brown suede one. The rim was very large, however it looked very authentic. Both my friend and I were drinking shots of Whisky and we were talking about his culinary creation that we used to have at work. It was a sausage roll sandwich! Yes, that's it… a sausage roll in the middle of two slices of bread. It was amazing!! Then my cowboy hat changed and I was wearing a plush one that had ears. It looked very cartoony!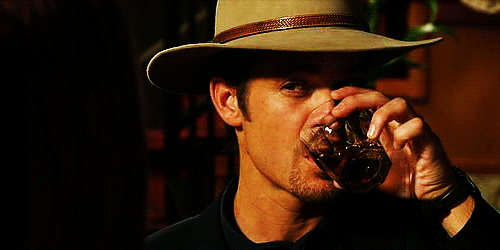 So that's all my dreams from last night. It's not the first time I've dreamed about being late for my appointments. Usually it's for the dentist. My chiropractor was this morning and I was there 30 minutes early! No idea why my underwear kept falling down and tripping me up or why I saw the man on the stretcher! I don't think my friend's daughter bakes that much, maybe she is a star baker in disguise! I do miss my friend. I used to see him walk past where I used to work. We did wear cowboy hats on our last day working together. Maybe it's a sign I need to get in touch with him. I hope you enjoyed my dreams Steemers and Dreamers! I hope you liked part one as much as this one.
If you enjoyed this dream, why not read my diary.
Dream Diary
January
28/1/18 - Part 1 | 26/1/18 | 25/1/18 | 24/1/18 | 23/1/18 | 22/1/18 | 21/1/18 | 20/1/18 | 19/1/18 | 18/1/18 - Part 2 | 18/1/18 - Part 1 | 17/1/18 | 16/1/18 - Part 2 | 16/1/18 - Part 1 | 15/1/18 | Weird Dream 4 Years Ago | 14/1/18 | 13/1/18 - Part 2 | 13/1/18 - Part 1 | 12/1/18 - Part 2 | 12/1/18 - Part 1 | 11/1/18 - Part 2 | 11/1/18 - Part 1 | 10/1/18 | 9/1/18 - Part 2 | 9/1/18 - Part 1 | 8/1/18 | 7/1/18 | 6/1/18 | 5/1/18 | 4/1/18 - Part 2 | 4/1/18 - Part 1 | 3/1/18 | 2/1/18 - Part 2 | 2/1/18 - Part 1 | Weird Dream 4 Years Ago | 1/1/18 New Years Day