The Giza Death Star Revisited: A New Steemit Novel Chapter 77
The Giza Death Star Revisited: A Novel Based on the Work of Joseph P. Farrell
©2017 by Carl Joseph DeMarco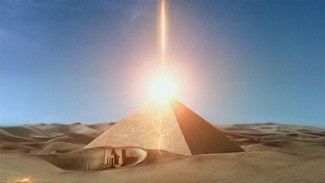 Prev. Chapters: 1, 2, 3, 4, 5, 6, 7, 8, 9, 10, 11, 12, 13, 14, 15, 16, 17, 18, 19, 20, 21, 22, 23, 24, 25, 26, 27, 29, 29, 30, 31, 32, 33, 34, 35, 36, 37, 38, 39, 40, 41, 42, 43, 44, 45, 46, 47, 48, 49, 50, 51, 52, 53, 54, 55, 56, 57, 58, 59, 60, 61, 62, 63, 64, 65, 66, 67, 68, 69, 70, 71, 72, 73, 74, 75, 76
Chapter 77
Faro unlocked the door to his office. "It's good to be home again, isn't it, Georgeanne?"
"You got that right, brother. I'll be in in a in a minute. Let me just grab the mail." Georgeanne unlocked the wooden box outside the Doctor's office and extracted a jumbled bundle of letters.
"Ooooh. Look at this one, Giuseppe. It's got a wax seal on the back."
"Let me see that. Hmmm. Oh, I'd recognize this seal anywhere! The Black Sun! This most assuredly is from our friends in San Carlos de Bariloche!"
"Open it! Open it! What does it say?"
Faro carefully scraped the seal intact from the envelope and set it on Georgeanne's desk in the front office. "Let's keep that as a sample," He indicated.
Georgeanne rummaged in one of her desk drawers and pulled out an Air-Tite, a plastic round that's used for keeping coins, and put the seal in it for safekeeping.
Faro then extracted the letter.
"Dear Herr Doctor,
It has come to our attention that you are meddling in areas you were specifically warned off of. Whether you were 'merely' helping friends or not is of no concern to us. Our arrangement is concluded.
Signed,
Bruno Kammler Adolf Bormann"
"Well, I must say, this is disconcerting news."
"Let me see." She said as the Doctor tilted the paper towards her.
"Weellll," Georgeann added hopefully, "they still can't kill you—your dead man's trigger."
"Oh I'm sure they're looking for it."
This post is Steem Verified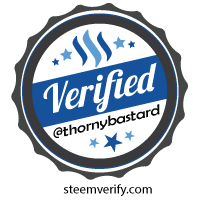 Image source: 1-