The Giza Death Star Revisited: A New Steemit Novel Chapter 63
The Giza Death Star Revisited: A Novel Based on the Work of Joseph P. Farrell
©2017 by Carl Joseph DeMarco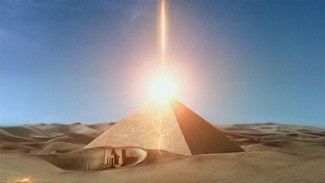 Prev. Chapters: 1, 2, 3, 4, 5, 6, 7, 8, 9, 10, 11, 12, 13, 14, 15, 16, 17, 18, 19, 20, 21, 22, 23, 24, 25, 26, 27, 29, 29, 30, 31, 32, 33, 34, 35, 36, 37, 38, 39, 40, 41, 42, 43, 44, 45, 46, 47, 48, 49, 50, 51, 52, 53, 54, 55, 56, 57, 58, 59, 60, 61, 62
Chapter 63
They arrived at the old shaman's niece's house again to return the van and borrow some clothes. Faro and Greaves had already arrived. The women came out to meet Carrie and Mary such that they were no longer wrapped only in blankets, but loving arms and attention as well.
"Thank God! Are we glad to see you two safe and sound!"
"Safe, at least. Not quite back to sound yet."
"Even so, the new year has come about. It just got a lot better for us, and especially the two of you, and a lot worse for our adversaries."
"Yeah, Happy New Year, sort of," offered the girls.
Faro and Greaves then made their way to the returning heroes.
"Well, well, the dynamic dudes return with our damsels safe and sound!" laughed Faro.
"Why wouldn't we? No real lead got slung."
"Nevertheless, it took so long for you to get back, we were a bit concerned."
"We stopped for a romantic dinner."
Faro gave One Flare's cheeks a turn to compare them. One was red and swollen. "I can see that."
"Where're our bags? Our feet are practically frostbitten by now."
"Pretty hard driving when your feet are numb."
"For God's sake, doesn't the heater work in that thing?"
"Oh sure. But it only does so much good. You know car heat: feels good on the outside but no long lasting penetration."
"Grab your gear and come in by the stove."
After the girls had had hot showers and changed into borrowed clothes, it was the boys' turn. The crew gathered by the stove to sort things out from here.
"Then it's decided. You'll come out to the Barstows' with us where you can not only hide out, but have a very interesting time helping us with the preparations there. The Barstows also have some interesting experiments going on you girls may want to take part in."
"One Flare's got some outstanding carpenter skills I'm sure will come in handy," added Greaves. "Did you know he once built the biggest skateboard ramp on the East Coast entirely out of lumber?"
"And he topped it off with a giant fiberglass gorilla he got from a miniature golf course."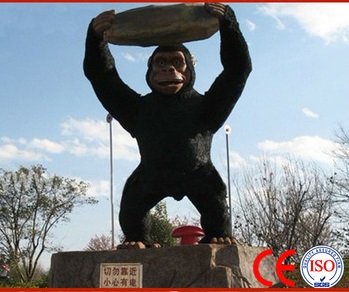 "'Got from a miniature golf course?' Hahaha! I do not want to know!"
This post is Steem Verified