The Giza Death Star Revisited: A New Steemit Novel Chapter 48
The Giza Death Star Revisited: A Novel Based on the Work of Joseph P. Farrell
©2017 by Carl Joseph DeMarco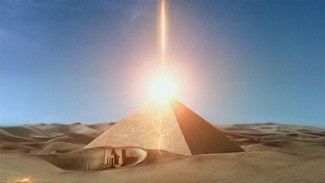 Prev. Chapters: 1, 2, 3, 4, 5, 6, 7, 8, 9, 10, 11, 12, 13, 14, 15, 16, 17, 18, 19, 20, 21, 22, 23, 24, 25, 26, 27, 29, 29, 30, 31, 32, 33, 34, 35, 36, 37, 38, 39, 40, 41, 42, 43, 44, 45, 46, 47
Chapter 48
The air was crisp, clean and clear. It was also thin, like the forest of lodgepole pine that surrounded them. Sheep tracks meandered their way through the trees and meadows. The high country on the Navajo Rez was some of the most beautiful anywhere.
"C'mon," opined Mary. "It'll be fun. We haven't played together for two years."
"It won't be fun if the guys from the bunker are there."
"Do you seriously think they're still looking for you?"
"You never know with some people."
"Look, if there was anything suspicious going on, we wouldn't be here."
"We're also two years out of practice."
"We got plenty of time to tighten our chops."
"Didn't you say the organizer is a big blonde guy?"
"HAHAHA! Yeah. But he's way too funny and charming to be a Nazi."
"Alright. I do miss civilization…"
Mary jumped with glee as the two boys with her high-fived.
"Great. It's settled then. You can stay at my place."
"Hahaha! Excellent. I've stayed out of trouble for long enough now."
This post is Steem Verified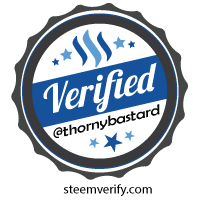 Image source: 1-